Provenir, a global leader in AI-powered risk decisioning software, announced that it has been recognized in the Global BankTech Awards 2023 as the "Best Credit Risk Solution by a Vendor."
"Provenir is honored to be recognized for its forward-thinking technology that is enabling the financial services market to make credit decisions faster to better serve its customers," said Frode Berg, Provenir's Managing Director for EMEA. "With embedded machine learning and simplified data orchestration, Provenir's AI-Powered Risk Decisioning Platform provides a cohesive risk ecosystem to enable smarter decisions across the entire customer lifecycle."
The Global BankTech Awards are organized by The Digital Banker, a globally trusted news, business intelligence and research partner to the worldwide financial services sector. The awards honor and celebrate the world's preeminent and ground-breaking technology companies and their contributions to technology-based enhancements, initiatives and innovations within the financial services industry that are streamlining operational processes, automating workflow and re-engineering business models, while materially driving productivity gains.
Provenir's AI-Powered Risk Decisioning Platform is a single, comprehensive cloud-based solution. The platform unifies all risk decisioning, data, and AI through a centralized user interface. It's a unified solution that works together seamlessly – letting organizations bypass patchwork APIs and hardcoding – for shorter development lifecycles and faster time-to-market.
Fintech News – The Latest News in Financial Technology.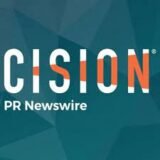 BusinessWire