Provenir, a global leader in data and AI-powered risk decisioning software, announced it has been awarded the Best AI-Driven Credit Decisioning Solution Provider of the Year at the annual Africa Bank 4.0 Awards for North Africa.
The Africa Bank 4.0 Awards recognises the pioneers and visionaries who are transforming the fintech industry and making financial services in Africa more accessible, innovative, convenient and affordable. Every year, they acknowledge the startups, banks and technology providers that are developing breakthrough technologies focused on financial inclusion.
Provenir's data and AI-powered risk decisioning software allows businesses worldwide to easily create automated decisioning workflows across the entire customer lifecycle, integrate these workflows with data through a simplified single-API process, and apply AI to all data to automate the development of new credit risk models. From loan origination to merchant onboarding, Provenir's software enables businesses to make smarter risk decisions across compliance, fraud and credit. Provenir is dedicated to redefining banking services and products by catering to the unique needs of the unbanked and underserved populations in Africa, leveraging alternative data and advanced analytics to catalyse financial inclusion while reducing risk and preventing fraud.
"We're proud to be recognized in this year's Africa Bank 4.0 Awards in North Africa for our industry-leading credit risk decisioning solutions," said Adrian Pillay, Vice President of Sales, MEA, at Provenir. "The current approach to determining credit risk profiles using only traditional data unfairly impacts the unbanked population. At Provenir, we're committed to setting the benchmark when it comes to providing tools that enable real-time decisioning processes and put financial inclusion at the heart of financial services. Our unique AI-driven solution enables lenders to leverage data quickly, simply and affordably to make better credit decisions."
Fintech News – The Latest News in Financial Technology.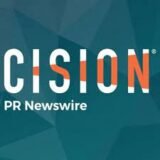 BusinessWire