Investment assistant is intended for integration within wealth platforms and digital marketplaces used by advisors and investors allocating to the private markets
Joint venture is part of TIFIN.AI, TIFIN's initiative to build B2B AI assistants for financial services
TIFIN, the AI platform for wealth, and global private markets investment manager Hamilton Lane announced the launch of a new AI-powered investment assistant that will combine Hamilton Lane's high-quality private markets data and intelligence with TIFIN's AI technology and capabilities.
The offering, believed to be the first of its kind within the private markets, is set to redefine the landscape of alternative investment innovation. It will be available as an API and is intended for integration within the wealth platforms and digital marketplaces used by advisors and investors allocating to the private markets. It will merge TIFIN's technology with Hamilton Lane's industry-leading database that draws on more than $16.7 trillion in private markets commitments across 51 vintage years, along with an expansive library of expert, research-based market analysis. The resulting investment assistant will provide data-centric information around private markets benchmarking, forecasting, and diligence and will help educate private wealth investors and their intermediaries on the asset class and current trends within the private markets.
Erik Hirsch, Vice Chairman and Head of Strategic Initiatives at Hamilton Lane, commented: "The private markets is a complex and rapidly-evolving asset class, and reliable, transparent data has historically been difficult to come by, particularly for private wealth investors. Through our own internal development and strategic partnerships like this one with TIFIN, we are providing tools to help educate and inform, and are working to transform the way investors engage with this asset class."
"TIFIN continues to focus on impact through innovation at speed," said Dr. Vinay Nair, Founder & Chief Executive Officer of TIFIN. "We are excited to partner with Hamilton Lane to bring this remarkable capability to life. We believe this will simplify the intricacies of private market investing and empower advisors and their clients to approach this asset class with more confidence."
The revolutionary offering can be customized for large wealth enterprises and their approved funds and is intended to seamlessly integrate into their wealth management toolkit as a conversational interface. The technology leverages TIFIN's AI expertise in deploying AI assistants through a proprietary architecture that combines large language models with proprietary data and compliance-approved workflows. This AI-powered investment assistant builds upon TIFIN's legacy of creating compliant and investment-specific natural language assistants, exemplified by the success of Magnifi among self-directed investors, as well as Hamilton Lane's legacy of creating market-leading benchmarks and analytics tools that power investment selection and portfolio construction, exemplified by the success of Cobalt LP among institutional investors.
Fintech News – The Latest News in Financial Technology.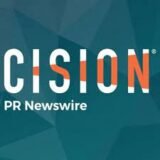 PRNewswire