Livegage, a trailblazing fintech company specializing in AI-powered software solutions for the mortgage and financial services industries, is proud to announce the launch of its newly designed website at www.livegage.ai.
This significant milestone marks the beginning of a new era in fintech solutions for the mortgage industry ecosystem, as Livegage introduces its flagship product – VAIDA, our revolutionary AI-powered Document Analyzer tool – designed to innovate regulatory and guideline management.  Leveraging Natural Language Processing (NLP), and integrating it with powerful data analytics, VAIDA transforms compliance monitoring and risk management operations by automating time-consuming manual processes and delivering actionable portfolio insights that enable servicers to reduce their regulatory risk and operational costs.
In addition to VAIDA, Livegage has brought to market an innovative AI-powered Customer Portal and mobile app that will elevate the mortgage servicing customer experience.  With an intuitive, servicer-brandable interface, the Livegage Customer Portal is designed to significantly increase borrower engagement, deliver an exceptional customer experience, reduce incoming call volume, and improve customer recapture rates.
"The launch of our new website is the start of a new and exciting phase in our corporate evolution," said Anupam Sarwaikar, CEO of Livegage.  "Our amazing team of innovators has worked tirelessly to develop game-changing applications designed to exponentially improve the mortgage ecosystem.  Now is the time for the industry to upgrade their operations with AI-powered solutions in order to achieve their financial and digital transformation goals, and we are excited to be at the forefront of this revolution."
"We're thrilled about the launch of our new site," said Lisa Brzezinski, Chief Marketing & People Officer at Livegage.  "We invite visitors to explore the site and see firsthand our commitment to building impactful tools and solutions driven by powerful technology to dramatically expand the use of emerging tech across the enterprise."
Fintech News – The Latest News in Financial Technology.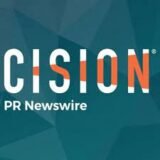 PRNewswire