Qorbis, a leading innovator in end-to-end embedded finance and FinTech personalization, announces its partnership with top Banking-as-a-Service (BaaS) provider, Mbanq, to create a unique financial control and brand enhancement platform for clients.
Already live at the alpha-testing stage, the solution is unique in its flexibility for brands:
Each brand can have an unlimited number of cards and accounts, suitable for employees, fans or customers.
Each brand has full balance control and can tailor expenses from airport transfer to superyacht purchase, in real time.
Brand financial controllers have ultimate spend management oversight to streamline massive events, like film productions, sports and entertainment events and corporate travel.
Previously such use-case scenarios were completely inaccessible to smaller businesses.
Qorbis enables any organization to create new revenue streams, enhance brand loyalty and simplify corporate spend management with flexible, customizable, and scalable financial solutions.
Qorbis offers branded corporate cards, smart money management tools with real-time reporting, accounting integration and a global concierge service in one easy-to-use solution. It allows any brand to build branded banking and payment services, such as current and savings accounts, payments solutions, and debit cards.
Additionally, Qorbis is a very different type of FinTech platform due to its level of customer personalization. Key features of the platform include the ability to:
Implement comprehensive and robust corporate financial controls with real-time visibility into spending, and expense reporting with total flexibility from a single device.
Unlock new digital revenue streams to share income from customer purchases and interchange.
Provide a powerful promotional tool to enhance brand loyalty and seamlessly add value to customers. Organizations can deliver simple, smart and secure financial services as well as bespoke reward and loyalty programs under their own brand.
Stephen Williams, CEO of Qorbis, says, "Embedded finance works best through a personalized approach. Qorbis' platform allows brands to treat each user as an individual."
"In addition, Mbanq has enhanced our financial solutions so brands can integrate regular banking services across the international financial system with full regulatory compliance. Mbanq's proprietary technology allows Qorbis' clients to gain an increasingly important competitive advantage."
Vlad Lounegov, CEO of Mbanq, says, "Qorbis leads the way towards unique and personalized digital financial services for any brand and its customers. Qorbis' solutions provide a multitude of benefits, including uniquely flexible expense management and increased customer engagement, while at the same time opening new FinTech income revenue streams."
Fintech News – The Latest News in Financial Technology.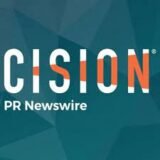 BusinessWire