Coinmotion Oy, a leading Nordic provider of cryptocurrency trading services, announced changes to its board of directors, aimed at strengthening the company's strategic position in the evolving digital currency market.
The new composition includes the appointment of Sebastian Sonntag, an experienced entrepreneur, certified board member and a Doctor of Technology, as the new Chairman of the Board. Sonntag served as the CEO of LocalBitcoins from 2019 to 2022, and he has exceptional business and industry understanding.
"I am honored to join Coinmotion's Board as Chairman. The company has acted as a pioneer in the cryptocurrency market, and I firmly believe in its potential for the future," said Sonntag. His appointment to the board is seen as a significant strategic move by Coinmotion Oy.
In addition, Pekka Ylihurula has been nominated as a new board member. Ylihurula led the founding project of S-Bank plc and continued as the first CEO of the bank from 2006 until 2022. "I am very excited to start on the Board of Coinmotion." said Ylihurula. "I believe crypto in general, and Coinmotion specifically, as having huge potential for growth and development. It's great to be part of it all."
Pekka's experience and strategic know-how will provide invaluable guidance and direction to Coinmotion's evolving business.
The board will continue to benefit from the expertise of its current members, Henry Brade, Taneli Tikka, and Joel Lehtonen, who will continue their roles in this newly proposed configuration.
"Sebastian and Pekka's combined expertise will undoubtedly drive Coinmotion Oy as it continues to innovate and expand within the cryptocurrency space," said Henry Brade, the outgoing Chairman. "Their entrance marks a milestone in our journey to curate a highly professional board where each member contributes a unique strength that directly supports our strategy."
Brade continued, "Having been hands-on with Coinmotion for 11 years, the time feels right to shift gears. But let's not forget, despite our decade-long journey, the cryptocurrency industry is just getting warmed up. There's enormous potential for growth and evolution, and I'm not about to miss it. While I may no longer be in an operational or Chairman role, my participation continues as a board member and owner, eager to see where our new strategic alignment will lead us."
Fintech News – The Latest News in Financial Technology.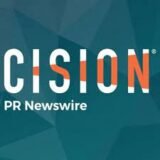 PRNewswire