Lucinity and Neterium have announced a partnership to integrate real-time transaction and counterparty screening capabilities within Lucinity's platform, marking a new era in compliance technology.
The announcement follows Lucinity's recent launch of Luci at Money2020 in Europe, Lucinity's pioneering generative AI copilot, which now integrates seamlessly with Neterium. Luci empowers clients to conduct in-context, in-depth, and ad-hoc sanction checks and provides a comprehensive interpretation of the results. The Luci copilot is the first of its kind in the industry. With the Lucinity platform, users can natively integrate and unify all screening processes and workflows within one system.
Lucinity's clients will have access to instant screening results around the clock via Luci, a move set to significantly enhance compliance measures and deliver unparalleled benefits. FinCrime prevention professionals can also conduct a holistic search of an actor with the click of a button, including a search on Experian's databases, internet search, and any sanction matches powered by Neterium.
Lucinity is a cutting-edge SaaS platform leveraging generative AI and augmented intelligence to transform the financial industry through faster and smarter financial crime prevention. Neterium, with its unique holistic matching technology that is cloud and API native, offers over 20 years of expertise in financial crime compliance.
The partnership between Lucinity and Neterium is set to increase effectiveness and efficiency by merging top-tier screening and FinCrime prevention into a single solution. This alliance provides financial institutions with a comprehensive compliance tool, enabling them to identify high-risk individuals or entities and take swift, appropriate action. The partnership has already attracted a shared client base, underscoring the transformative potential of this collaboration.
Guðmundur Kristjánsson (GK), Founder and CEO of Lucinity, expressed his excitement about the partnership, stating, "With the launch of the Luci copilot and our partnership with Neterium, Lucinity is pushing the boundaries of innovation in the financial crime prevention space. Our mission is to streamline FinCrime processes, empowering professionals to work more efficiently, and make faster, more informed decisions. Together, we are reshaping the industry, propelling it towards a future of unprecedented productivity."
Neterium CEO Luc Meurant added, "We are thrilled to partner with Lucinity to offer clients a comprehensive and innovative end-to-end compliance solution. This unified solution for financial crime prevention simplifies compliance, making it easier for financial institutions to meet regulatory requirements effectively and efficiently."
Fintech News – The Latest News in Financial Technology.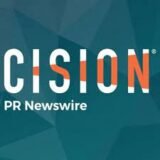 PRNewswire