Coleman to Lead Day-to-Day Business Operations
Q2 Holdings, Inc. (NYSE:QTWO), a leading provider of digital transformation solutions for banking and lending, today announced that Kirk Coleman has been promoted to President. In this role, Coleman will lead sales, marketing, product, engineering and operations for the company. He will continue to report directly to Matt Flake, Q2's Chief Executive Officer.
Coleman has over 30 years of experience in the banking sector, most recently serving as Q2's Chief Banking Officer since December 2021. He previously served as a senior executive with a regional bank for five years, where he was responsible for service, operations, technology and strategic planning. Prior to that, he had a successful 20-year career at Accenture serving in increasing roles of responsibility, including as managing director, devoting a majority of his time to developing and managing banking clients, with specialization in core banking and digital transformation.
"Kirk brings a wealth of experience, expertise and leadership to our executive team," said Q2 CEO Matt Flake. "This business has always been built on innovating, delivering and supporting great products for our customers, and Kirk's deep understanding of the financial services industry and banking operations make him the perfect candidate to drive those aspects of our business day to day."
The addition of a dedicated President role, formerly held in conjunction with the CEO role by Flake, is designed to provide focused leadership for both operational and strategic functions of the business, and to deepen Q2's executive talent. Flake will continue as CEO and a member of the board, focused on fostering Q2's culture, guiding its strategic direction, and leading conversations with customers, prospects, and investors.
"I'm honored for the opportunity to lead this talented and passionate team," Coleman said. "Having been a Q2 customer, I know firsthand that Q2 has the right talent, technology and vision to help financial institutions transform their businesses and serve their communities. I believe we have a tremendous opportunity to grow this business and I'm excited to execute on our strategy."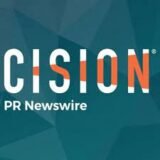 BusinessWire