Fishov joins company to establish a dedicated enterprise customer success division
ThetaRay, a leading provider of AI-powered transaction monitoring technology for banks and fintech, today announced 260% revenue growth in 2022, and the appointment of Eran Fishov as VP of Customer Success, Enterprise, to accelerate market momentum.
Fishov joins the company to lead relationships with enterprise clients, leveraging his expertise in building long-term, value-based relationships. Fishov brings over two decades of experience in the field of customer success in organizations such as AU10TIX and Verbit, and held senior positions at Nanorep and Clarizen building customer success systems.
In his last position as VP of Customer Success and Account Management at AU10TIX, Fishov established and managed the company's major customer management department that focuses on creating long-term relationships with corporate customers in various industries, including banking, fintech, cryptocurrencies, gaming, and more.
Fishov holds an MBA with a specialization in entrepreneurship, technology and information systems.
"I am excited to join ThetaRay at such an important time of global growth and development. The company's strong commitment to its customers is inspiring and serves as evidence of its values. I am delighted to have the opportunity to contribute my expertise to continue and help build long-term relationships with our customers," said Fishov.
Mark Gazit, CEO of ThetaRay, added: "Achieving significant customer growth and more than doubling revenues in 2022, we predict in 2023 that company momentum will continue. With the expertise of Eran Fishov, we can strengthen our relationships with existing customers and further expand them, as the adoption of sophisticated AI is rapidly taking hold across the global financial industry."
ThetaRay's award-winning SONAR solution is based on a proprietary form of AI, artificial intelligence intuition, that replaces human bias, giving the system the power to find unknowns outside of normal behavior, including completely new typologies. It enables fintechs and banks to implement a risk-based approach to effectively identify truly suspicious activity. This allows the rapid discovery of both known and unknown money laundering threats, and up to 99 percent reduction in false positives compared to rules-based solutions.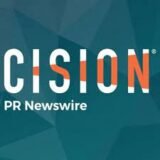 BusinessWire