QCash Financial announces the signing of our first COVID-19 Relief Program client, Tulsa Federal Credit Union (Tulsa FCU), headquartered in Tulsa, Oklahoma with 56,000 members and assets totaling $780 million. Tulsa FCU has retained QCash Financial to help them launch a small dollar, personal lending program designed to help their members deal with today's unexpected cash needs with a mobile-friendly and instantaneous application process.
"This pandemic is affecting our way of life. It's disrupting families, communities, industries. It's creating stress for many. All of us at Tulsa Federal Credit Union recognize financial relief is necessary and we want to be there for our members," says Eric Hilaire, SVP, Chief Retail Officer. "By using the QCash Financial platform, we will have a relief loan between $200–$1,000 available to members in less than a month."
While Oklahoma ranks #38 nationally in overall number of confirmed COVID-19 cases as of May 13, the unemployment ranking for the state stands at #7 as of April 17, per the U.S. Bureau of Labor Statistics.
"People out of work are far more likely to turn to predatory lenders where the average annual percentage rate for a $300 loan in Oklahoma is 395%. Tulsa has the highest concentration of payday stores in their state with 27 of them," says Ben Morales, CEO of QCash Financial. "We are proud to be offering our services for free through the end of 2020 to support credit unions like Tulsa FCU through this tumultuous time in our history," Morales adds.Fintech News
Using QCash Financial's white-label, small dollar, digital lending platform, Tulsa FCU will combine the member's financial history to underwrite, approve, and fund a personal loan in under one minute. Therefore, no credit score is required. The fees and rates are configurable by each financial institution.
"We understand part of fulfilling the demands of today's crisis includes offering liquidity for people," says Hilaire. "This is an important step to help our members avoid three-digit APRs and stay out of what could become a dangerous cycle of debt."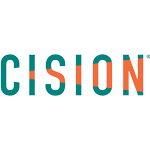 PRNewswire