Quantiphi is proud to announce that it has been recognized as an InsurTech 100 company by FinTech Global. The INSURTECH100 is an annual list of one hundred of the world's most innovative InsurTech companies selected by a panel of industry experts and analysts. These are the companies every leader in the insurance industry needs to know about as they consider and develop their digital transformation strategies
"We are pleased to recognize innovation leaders such as Quantiphi, who are playing a pivotal role in redefining and advancing insurance," said Richard Sachar, Director at FinTech Global. "We evaluated thousands of prominent InsurTech companies to decide on the top 100 that were chosen based on how impactful their solution is toward solving major industry problems."
This is the first time that Quantiphi has been selected to the InsurTech100 list. A panel of analysts and industry experts voted from a longlist of over 1,200 companies produced by FinTech Global and the finalists were recognized for their innovative use of technology to solve a significant industry problem, or to generate cost savings or efficiency improvements across the insurance value chain.
"We are proud to have been recognized for our ability to leverage artificial intelligence, machine learning, and data-driven technologies to create newer opportunities for insurers to glean deeper customer insights, improve risk modeling, and revamp their claims cycles," said Bhaskar Kalita, Head of FSI, Quantiphi Inc. "By combining our deep industry expertise and passion for solving what matters, we continue to empower insurers to respond quickly to shifting attitudes, market opportunities, and risks across the value chain, while also ensuring customer satisfaction and digital agility.
Over the last few years, Quantiphi has worked extensively to develop next-gen solutions to reimagine existing processes in insurance and help insurers advance their customer-centric digital transformation journeys through cutting edge AI/ML and Data driven offerings. Starting from laying the groundwork for any digital initiatives with cloud native infrastructure and centralized data platforms to deploying large-scale AI/ML solutions, Quantiphi has helped clients revamp core operations across the insurance value chain. This includes driving various sales and marketing functions through advanced analytics, making underwriting and claims operations low-touch through deep learning techniques and finally automating call center operations through conversational AI.
For more such Updates Log on to https://fintecbuzz.com/ Follow us on Google News Fintech News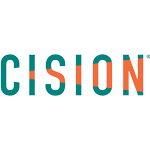 PRNewswire