Radpay, a technology company employing blockchain and digital wallets to modernize payments, today announced the addition of Carlyle Group co-founder Stephen L. Norris to its advisory board. Norris serves as global finance advisor to Radpay, where he provides advice and guidance on international governmental and finance matters, as well as counsel to Radpay's CEO.
The entire Radpay team is thrilled that Steve Norris has joined our advisory board," said Dana Love, PhD, co-founder and CEO at Radpay. "Steve's accomplishments are considerable, and his demonstrated expertise in global financing underscores his knowledge of the global markets in which Radpay operates. I welcome Steve to the Radpay board and look forward to working closely with him and benefiting from his incomparable guidance." Payments
Norris was co-founder of The Carlyle Group (NASDAQ: CG), ranked among the world's most significant private equity and financial services companies with $222 billion of assets under management across 94 countries. He was a principal participant and critical advisor in Carlyle's numerous investments in various public and private companies. While at Carlyle, Mr. Norris, along with other senior members of the Carlyle team, participated in the acquisition, disposition, strategic focusing and financing (in public and private markets) of numerous companies involving several billion dollars of equity capital.
"I'm honored to join Radpay and to begin serving as global finance advisor for the company," said Norris. "The innovation driving Radpay's new platform is unrivaled, and the potential for the use of Radpay's blockchain-powered platform in emerging transnational marketplaces is as exciting as the way it intends to disrupt the global merchant services industry. Dana Love and the entire Radpay leadership team have an extraordinary record of growing leading-edge technology companies. I see enormous growth potential in Radpay in both the U.S. and international arenas."
The company also announced the opening of an office in Menlo Park, California. Opening a Bay area office was seen by the founders as a necessary step toward accelerating their 2020 growth. "We wanted a physical presence in Silicon Valley," noted Love. "This office puts us in the heart of the innovation, investment, and discussions we're having around enhancing and speeding the adoption of our blockchain payments platform."
Follow Radpay on Facebook, LinkedIn, and Twitter or visit radpay.com for more information on the company's patent-pending payment platform and continued growth.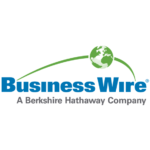 BusinessWire