Ramp, the finance automation platform helping over 15,000 businesses save time and money, announced its debut on TIME's third-annual TIME100 Most Influential Companies list. The annual ranking highlights companies making an extraordinary impact around the world, and is a testament to Ramp's counterintuitive approach of helping businesses and their people spend less time and money, not more.
The announcement comes as Ramp continues to deliver industry-shaping software advances that drive tangible value for customers – most recently including a suite of industry-first AI-powered tools, with products to end price discrimination on software contracts, automate expense reports and expense coding, and accelerate day-to-day tasks and financial analysis.
"We're incredibly proud to be recognized by TIME as an influential force in financial services for building software that's uniquely aligned to customers' bottom lines and helps them make more informed decisions," said Eric Glyman, CEO, Ramp. "If businesses can be 3.5% more profitable, they can better manage unpredictable, challenging markets. If employees are free of the stress of expense reports or tedious manual tasks, they can be happier and more engaged in their work, with more time to spend at home with family and friends. This is the future we're building for, and we're deeply grateful to the tens of thousands of forward-leaning companies that are already experiencing the future of finance on Ramp."
To assemble the list, TIME solicited nominations across sectors, and polled its global network of contributors and correspondents, as well as outside experts. Then TIME editors evaluated each on key factors, including impact, innovation, ambition, and success. The result is a diverse group of 100 businesses helping chart an essential path forward.
Fintech News – The Latest News in Financial Technology.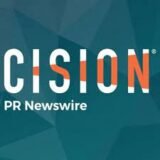 PRNewswire