RealBlocks, a technology platform for alternative investments that provides an end-to-end digital investing process and secondary trading, announces the product launch of Queue Protection. Queue Protection from RealBlocks is a new solution to help relieve mounting liquidity pressure for private funds hitting redemption limits or being gated. This advances RealBlocks' mission to make investing in private funds as easy as it is for public funds.
"With many firms looking for additional ways to provide liquidity for investors, we set out to deliver a solution for clients and managers that leverages our unique secondary trading technology," said Perrin Quarshie, CEO of RealBlocks. "Our platform already has a built-in secondary trading mechanism, and that has allowed us to quickly respond with this product offering specific to current market conditions."
Within 60 days, RealBlocks can set up a white-label solution for asset managers that provides a fully digital investing and secondary trading process. The firm offers access to a series of purchasers, including Secondaries managers and other Limited Partners (LPs) of the fund. The General Partner (GP), however, controls the permissioning regarding who can or cannot participate in these transactions. The first Secondaries manager on the platform has already offered $1 billion of capacity.
The proprietary secondary marketplace gives GPs a fully-permissioned, dark pool trading environment so that they have complete control over all platform transactions. The dark pool transactions are non-discoverable and will not impact the fund's NAV.
"We're excited to offer asset managers an enhanced opportunity to fulfill redemption requests and improve the investor experience," Quarshie said. "We believe our technology can provide immediate and ongoing value to both asset managers and investors in private funds who are concerned about illiquidity in the current environment."
To inquire about how your firm can benefit from Queue Protection, please visit our website here.
For more such Updates Log on to https://fintecbuzz.com/ Follow us on Google News Fintech News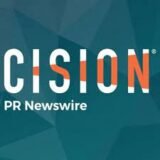 BusinessWire