Relation Insurance Services ("Relation"), one of the largest and fastest-growing national insurance brokerages, announced that Chief Revenue Officer Russell Brown has been appointed President and that Chief Accounting Officer Charissa Hartmann has been appointed Chief Financial Officer.
A seasoned insurance brokerage executive, Brown has led Relation's national sales and service functions as the firm's Chief Revenue Officer over the past three years. Brown joined Relation upon its acquisition of his prior firm, Premier Consulting Partners, in 2019. As co-founder and CEO of Premier, Brown drove the company to develop a proprietary advisory approach that earned his firm the reputation of a highly sought-after employee benefits broker and advanced markets advisor in the region. Brown will continue to lead the sales efforts at Relation and will also have direct oversight of Relation's distinct business units.
"I'm honored to be part of one of the industry's fastest growing companies and excited about the opportunities ahead of us," said Brown. "Cultivating leadership is core to our future success, and we're focused on creating a culture that not only attracts top talent but helps develop them into the leaders of tomorrow's Relation."
Hartmann joined Relation in 2022 as the firm's Chief Accounting Officer. As CFO for Relation, Hartmann is responsible for all of the company's financial functions, including accounting, audit, treasury, corporate finance, and shareholder relations. Her career spans more than 25 years in financial management, business optimization and finance team building. Prior to joining Relation, Charissa was with AssuredPartners, Inc., AdventHealth and EY.
"I am eager and honored to assume the CFO role at such a transformative time for the company," said Hartmann. "I look forward to working alongside an outstanding group of leaders to advance the Company's strategic goals, implement operational efficiencies, and develop and invest in talent and innovation to best position the company for continued growth and success."
"We are fortunate to have two amazing individuals in Russell and Charissa on our executive team," said Tim Hall, CEO of Relation. "Russell's passion, experience, and success in leading large sales organizations will help drive Relation's continued growth. He is the embodiment of a leader that our teams want to follow. Charissa brings a wealth of experience to Relation and has been the key driver behind the advancement and integration of our finance team since joining the firm. We are excited to have her in this role as we accelerate our national expansion."
Fintech News – The Latest News in Financial Technology.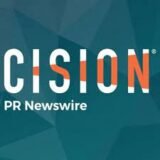 BusinessWire