TDC Investment Advisory, a national Registered Investment Advisory firm headquartered in Maumee, Ohio with offices around the country including Houston (TX), St. Louis (MO), and Winchester (VA), announced today it is changing its name to TFO Wealth Partners and has revealed their modified branding, new websites, and refreshed positioning statement. The beneficial owners, partners, and leadership of the firm remain the same.
"We are excited to announce our rebranding to TFO Wealth Partners, a name that more authentically represents who we are and what we stand for. As 'The Family Office (TFO),' our renewed mission is to help families thrive by connecting wealth and purpose. While our name has changed, our commitment to our clients and our leadership remains steadfast," said Cleves Delp, TFO Wealth Partners Founder and Member.
Brady Fineske, TFO Wealth Partners President added "Today marks an exciting milestone for us as we unveil our rebranding as TFO Wealth Partners, formerly known as TDC Investment Advisory. This new identity is more than just a change in name – it reflects our commitment to pioneering a unique service offering for our client families. At TFO Wealth Partners, we strive to go beyond traditional investment advisory. Our suite of connected solutions helps us follow through on our focus on being more for our clients, embodying our belief that true prosperity involves more than just financial gains. With this rebranding, we reaffirm our pledge to provide dedicated support to families, guiding them toward a future to which they aspire."
TFO Wealth Partners is owned by TFO Partners, a holding company established earlier this year. Visit www.tfowealth.com to explore TFO Wealth Partners' new website and brand, and learn more about their mission, team, and broad suite of solutions.
Fintech News – The Latest News in Financial Technology.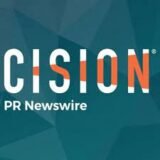 PRNewswire