The Relativity6 AI-powered industry classification platform enables carriers to quickly classify businesses and understand what those businesses are truly doing right now
Relativity6 announced today that it has partnered with Duck Creek Technologies, the intelligent solutions provider defining the future of property and casualty (P&C) and general insurance, to offer best-in-class industry classification. Via the Duck Creek Platform, Relativity6 allows insurers to instantly classify any business by its 6-digit NAICS, ISO GL, or NCCI codes. By providing high accuracy and speed around industry class codes, insurance carriers can instantly determine if a potential risk is truly in appetite, price policies more accurately, and ultimately reduce premium leakage.
"In a hardening market, it's absolutely vital that carriers only bind policies that are actually in appetite. In today's economy, businesses are constantly changing the services they provide, and knowing what a business is doing right now is crucial for  carriers to reduce premium leakage and improve loss ratios. Today over 50% of risks are misclassified, leading to extreme inefficiencies in pricing and overall risk selection. Relativity6 is the leading industry classification company, providing classification data to some of the world's largest carriers today. We are thrilled to bring our best in class, AI-powered industry classification technology to the Duck Creek ecosystem," said Alan Ringvald, CEO of Relativity6.
The Relativity6 Anywhere Enabled Integration with Duck Creek Policy allows an underwriter to seamlessly retrieve a NAICS code prediction on a business via a score, as well as supporting data of the makeup of that score, all within their underwriting business workflow. This integration further helps underwriters write risks with a crucial data point now enabled in the decision-making process.
"As the commercial lines property and casualty industry faces inflation and other external factors, it is essential for carriers to grow their books of business in a calculated way," said Robert Fletcher, Sr. Partner Manager at Duck Creek. "Including additional data points that have historically been looked up manually or sometimes not at all, in an automated fashion in underwriters' policy system workflow can yield strong results and eliminate bad risks. Relativity6 NAICS classification data help do just this, and we are equally excited to add them to our Solution Partner Ecosystem."
Fintech News – The Latest News in Financial Technology.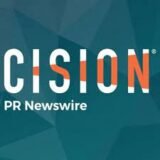 PRNewswire