Reltime, an award-winning provider of next-generation Web3 platform and services has announced an agreement with NAGRA, the digital TV division of the Kudelski Group, to enable Super Apps through a non-custodian wallet and digital services for Telecom operators globally.
NAGRA is the world's leading independent provider of content protection and multiscreen solutions for the media and entertainment industry with over 550 customers (serving over 400m subscribers) globally. The NAGRA and Reltime partnership represents a ground-breaking endeavour to enable a full suite of consumer-centric services including a Super App, mobile wallets, QR code and peer-to-peer payment technologies, loyalty & rewards management, financial services, advertising revenue optimization and much more. It embodies the vision of both companies to lead the digital transformation for Telecom operators globally.
For decades, NAGRA has been at the forefront of digital television and multiscreen solution innovation, delivering incremental revenue opportunities for their customers including content/ service security and D2C streaming solutions. The wider Kudelski Group offers cybersecurity solutions designed to protect data, processes, and systems across all industries.
Reltime is breaking new ground in financial and digital services with its Web3 platform. The firm has developed a unique Layer-1 Proof of Authority Blockchain platform that encompasses a wide variety of applications, from non-custodian wallets to payment solutions, loyalty and lending services, allowing for easy third-party integration. Coupled with customer administration features such as eKYC, identity management and SLA reporting, Reltime is pushing the boundaries of digitization in the supply chain, cross-border payments, tokenization, asset ownership, streaming and e-trade.
"Our collaboration with Reltime enables us to venture deeper into the Web 3.0 space and offer faster, secure, more user-friendly and cost-effective digital services for our Telecom customers worldwide. Both organizations have already engaged many global Telecom brands and the feedback has been extremely encouraging. By integrating a Super App with our OpenTV digital experience platform alongside wide-ranging embedded loyalty, digital and financial services, we will offer our customers an all-in-one platform.  This is designed to enhance the user experience, customer loyalty, and overall security and facilitate new revenue streams for our customers", said Nancy Goldberg, Executive Vice President and Chief Marketing and Sales Officer at NAGRA.
"We are delighted with our partnership with NAGRA, a global leader driving digital revolution in the Telecom industry. By integrating our unique Layer1 Proof of Authority blockchain and Web 3.0 services into NAGRA solutions, we will efficiently enable a wide range of innovative services to Telecom operators worldwide. By harnessing the enablement of a SuperApp, we are not just enhancing the user experience, but fundamentally transforming it, creating a more interactive, personalized, and immersive environment for users", said Marlene Julo, Co-founder, and Chair in Reltime
Fintech News – The Latest News in Financial Technology.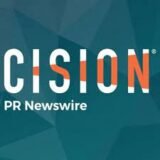 PRNewswire