The industry of financial services has been revolutionized by technological advancements. The manner in which banks and financial organizations presently operate has been fundamentally modified. When we talk about technology and banking, the first thing that comes to the mind of the people is online transactions, applications and, of course, Internet banking. But the ways in which technology has changed the industry go even further, they begin to utilize a large scale in all the internal processes of an alternative banking institution and services, or even banks, through small-scale outsourced services and the world banking system on a large scale.
The change comes from the data generated by everyone's electronic devices. From smartphones to laptops, to our homes and appliances, everything we use stores data regarding our habits and preferences. And this data can be easily utilized by the Fintech sector to offer better, more reliable services and products for all customers, but also to reduce the risks at which banking institutions and financial institutions are exposed.
Big Data and Fintech
Big Data in fintech can be used to forecast customer behavior, but also to develop strategies and protection policies for banks and financial institutions around the globe. Every day, worldwide, approximately 2.5 quintiles of bytes of data are generated. And this rate is expected to grow even more in the future. All of this data can be used in a number of valuable ways, with the help of appropriate tools and algorithms.
With Big Data comes big opportunities for the fintech industry, here's just a few ideas of areas in which we think big data can play an important role
In the fintech industry, offering personalized services is one of the greatest marketing tools available. Fintech companies such as Contis Group claim that more and more clients have searched for personalized and flexible fintech services and packages. The pressure to make personalized services in the industry is also determined by the increasing number of organizations that accept such strategies, subsequently where a keen competition is present. Alternative banking institutions started to utilize the services of fintech organizations to improve their services and offer more personalized packages, but additionally a better, faster infrastructure, more comprehensive, which contributes to building a more personalized and simplistic experience for the final consumer. Not only can fintech companies recognize spending patterns to make banking recommendations, however, they can also use those to enable the final user to save more money if this is one of their goals. Unlike traditional banking institutions, fintech companies concentrate more on building personalized financial services that meet the very specific demands of the final consumer, and this is where Big Data comes in the discussion.
Obviously, risk management is an area of high interest in almost all industries. Big Data in fintech comes with the immense advantage of recognizing potential risks in terms of bad investments or bad payers. While Big Data can't completely prevent such risks, it can identify those at early stages and prevent further development into risky ways. Big data can help organizations in the financial industry tailor programs and strategies that will evaluate the potential risks and minimize those.
Fintech companies are popular for being customer-focused, and customer segmentation is one of their interest areas. The financial industry is focused on dividing their customers depending on gender, age, online behavior, economic status, and geographies. In this regard, fintech organizations can easily analyze spending habits depending on age, gender, and social class. They can also effectively alter their services and alternate banking products to fulfill the demand and needs of each customer segment. The most significant customers, namely those spending the most money, can also be distinguished. This will create higher levels of customer satisfaction, as individuals generally seek highly personalized offers and financial products.
Conclusion
Big Data in fintech will enable companies to better analyze customer needs and ensure that they have access to the most suitable payment technologies at the right time, have suitable credit card limits and have the most convenient processes for them at their disposal.
The fintech industry is evolving at a very high pace, and beginning with internet banking services, organizations in the sector have expanded their capabilities and the financial services offered. Artificial intelligence and machine learning appear to open new ways in all industries and the alternative finance sector seems to also benefit extraordinarily from those. Ultimately, this converts into better, more personalized services for both B2B and B2C consumers.

Aashish is currently a Content writer at FintecBuzz. He is an enthusiastic and avid writer. His key region of interests include covering different aspects of technology and mixing them up with layman ideologies to pan out an interesting take. His main area of interests range from medical journals to marketing arena.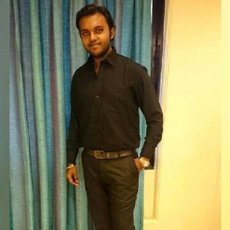 Ashish Y.