Litecoin Foundation, whose mission is to advance Litecoin for the betterment of society by creating and promoting state-of-the-art blockchain technologies, today announced that it has chosen Cred to offer financial services to Litecoin (LTC) holders. Cred, a California based licensed lender, is the leading crypto-backed borrowing and lending platform, serving clients in 190 countries. Starting today, Litecoin (LTC) holders will be able to benefit from this strategic partnership and earn up to ten percent interest on their digital assets. To start earning, visit mycred.io/litecoin. The funds from Litecoin Foundation and the Cred partnership will contribute to the development of Litecoin.
Litecoin Foundation is dedicated to advancing revolutionary blockchain technologies primarily through Litecoin (LTC). LTC is a top 10 global cryptocurrency with a coin market cap exceeding three billion dollars and is one of the most popular cryptocurrencies in the world. Litecoin is a P2P cryptocurrency developed by Charlie Lee based on the Bitcoin protocol, however, it differs in terms of the hashing algorithm used.
Charlie Lee, creator of Litecoin and Managing Director of Litecoin Foundation said that "We're thrilled to be working with Cred as our financial services partner, offering among the most competitive interest rates on Litecoin."
Alan Austin, Director at Litecoin Foundation said that "Strong use cases should be one of the most important considerations when evaluating cryptocurrency. In addition to Litecoin's reliability, utilizes for payments and excellent liquidity, the ability to earn interest at attractive rates through a platform of Cred further strengthens this use case. We are excited to be working with Cred to provide this offering."
Dan Schatt, Co-Founder and CEO of Cred said that "We are delighted to partner with Litecoin Foundation, one of the oldest and most trusted names in the blockchain industry. We look forward to supporting the millions of Litecoin wallet holders with a more transparent, equitable set of financial services we have developed, thanks to the advancement of blockchain technologies."
The strategic partnership will allow LTC holders to earn up to ten percent interest through any of Cred's partners including Litecoin Foundation, Bitcoin.com, Uphold, and BitBuy. Litecoin holders will be able to commit to a six-month term and receive monthly interest payments, with the option to roll over pledged assets for additional periods. Customers will receive the best Cred rates when staking Cred's LBA utility token. No account minimum is needed and interest is paid out in fiat or cryptocurrency.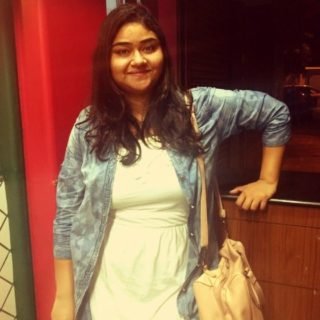 Chandrima S.