Saifr®, an AI-focused regulatory technology (RegTech) business that assists financial services clients in the review and approval of public communications to help mitigate brand, regulatory, and reputational risk, will be an exhibitor, sponsor, and speaker at RegTech Summit New York on November 16, 2023.
The Saifr team will share how its AI-powered software solutions help marketing and compliance teams generate more compliant content up to 10x faster. Saifr's CEO and Co-Founder, Vall Herard, will share his insights on the panel "Practicalities of generative AI and large language models for compliance—risks, challenges and opportunities." He will be joined by thought leaders from SMBC and Raymond James Financial.
"I look forward to tackling the AI questions that are top of mind for so many compliance folks," said Herard. "Generative AI is here to stay, so we need to figure out how to optimally integrate it with compliance processes."
Saifr was also nominated for a RegTech Insight Award for the category of Best AI Solution for Regulatory Compliance. The winner will be announced at this event. Saifr helps reduce the friction in the compliance process by deploying advanced AI to detect potential regulatory and reputational risks in marketing communications containing text, images, video, and audio. SaifrReview® is an intuitive enterprise workflow software that simplifies creating, reviewing, approving, and filing compliant communications via centralized content review and robust collaboration features. SaifrScan® add-ins allow clients to conduct Saifr's compliance and brand scans of marketing content directly within their existing business software.
RegTech Summit New York will gather the North American capital markets financial industry to identify best practices for leveraging technology in compliance functions. Leading RegTech practitioners and innovators will discuss the benefits and risks associated with emerging regulatory technology.
Stay Ahead of the Financial Curve with Our Latest Fintech News Updates!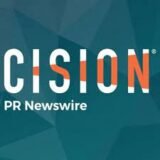 BusinessWire