Symetra Financial Corporation ("Symetra"), a wholly owned subsidiary of Sumitomo Life Insurance Company ("Sumitomo"), announced the designation of Sally Jewell as chair of its board of directors, effective Aug. 24, 2023. Ms. Jewell, former U.S. Secretary of the Interior under President Barack Obama and former CEO of REI, joined Symetra's board in March 2018. She succeeds Thomas Marra, who recently resigned after serving as chair since 2017.
"We are extremely pleased to have a leader of Sally Jewell's caliber chair Symetra's board of directors. Since joining the board in 2018, her extensive business and financial background have been important assets in Symetra's evolution as a leading player in the life insurance industry. Her leadership will help ensure Symetra's continued success and growth going forward," said Kensei Kawaguchi, Managing Executive Officer, Sumitomo Life Insurance Company, and Symetra Financial Corporation board member.
"Sally brings a wealth of business experience and strong leadership to her role as board chair. As a longtime member of the board, she has been an important contributor as we execute the long-term strategic course for the company — engaged in our business, supportive of our executive team and thoughtful in her approach. Her valuable perspective has helped me, personally, as a leader and her deep commitment to Symetra's success has helped both the board and the company to thrive," said Margaret Meister, president and chief executive officer, Symetra.
"Symetra has clearly established itself as a force in the life insurance industry with a seasoned CEO and leadership team. The company's vision to create a world where more people have access to financial freedom and commitment to its Value, Transparency and Sustainability (VTS) guiding principles are resonating with customers and business partners. I see tremendous opportunity ahead for Symetra and look forward to working with my board colleagues, Margaret, and the executive team to build on our momentum," said Sally Jewell.
During her tenure as president and CEO of REI from 2005 to 2013, the outdoor retailer experienced strong growth and was named to FORTUNE Magazine's "100 Best Companies to Work For in the U.S.," achieving top-10 ranking three times. Prior to REI, Ms. Jewell spent nineteen years in the banking industry in a variety of executive roles, preceded by her early career as an engineer in the energy sector.
Ms. Jewell has served on the boards of numerous corporate, nonprofit and civic organizations. In addition to Symetra, she currently serves on the boards of Costco Wholesale, Green Diamond Resource Company and The Nature Conservancy. She was named a 2022 Director of the Year by the Puget Sound Business Journal in their annual recognition of board directors "who have made outstanding contributions to a range of companies and organizations across the Puget Sound region."
Ms. Jewell served as the interim CEO of The Nature Conservancy from 2019-2020 and as the Edward V. Fritzky Endowed Chair in Leadership at the University of Washington's Foster School of Business for the 2021-22 academic year.
Fintech News – The Latest News in Financial Technology.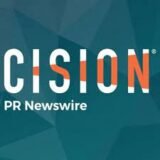 BusinessWire