Banco Santander announced that it has officially acquired a major stake of 50.1% in a payments platform based out of the U.K, Ebury. The platform has been growing briskly and now has been acquired for $453 million which translates to £350 million.
Ebury is geared to make provisions of trade finance services to small and medium-sized businesses (SMBs). These services allow for international expansion. The purpose of this deal was to expand and boost the global payments business of Santander. Sergio Rial, the chairman of Santander Brazil and the chairman of Ebury stated that this investment in Ebury is an integral strategic milestone for Santander as it will help in boosting the capabilities of both the parties in a high-growth potential ecosystem.
The bank revealed that even though this acquisition was announced last November but was made official after the regulatory approvals.
Ana Botín, the executive chairman of Santander had stated during the first announcement that small and medium-sized businesses are creating several new job opportunities while contributing around 60% of the total employment in the emerging economies and almost about 40% of the national GDP in the same.
Juan Lobato and Salvador Gracia, the co-founders of Ebury gave a prepared statement that the company has grown to a business with more than 1000 employees when it had started from a small fintech firm, all this in just a little more than 10 years.
The companies showed the growth in revenues of Ebury and said that this acquisition would be the foundation of further growth and expansion in new markets in Asia and Latin America.
The future shows the potential for expansion for both the institutions in the fintech sector. To know more about such news from the world of fintech, follow the fintechbuzz. Fintechbuzz provides regular updates about the latest buzz in the fintech industry worldwide.

Aashish is currently a Content writer at FintecBuzz. He is an enthusiastic and avid writer. His key region of interests include covering different aspects of technology and mixing them up with layman ideologies to pan out an interesting take. His main area of interests range from medical journals to marketing arena.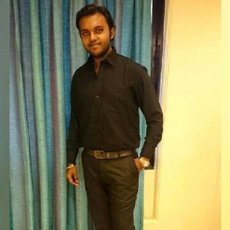 Ashish Y.