Sapiens International Corporation, (NASDAQ: SPNS) (TASE: SPNS), a leading global provider of software solutions for the insurance industry, announced today that it has expanded its Partner Network with four new strategic partnerships in the European market including– Akur8, Shift, Soleadify, and Imburse, in order to offer Sapiens' customers access to the widest range of innovative insuretech solutions.
The digital transformation of insurance operations is reshaping the current and future state of the industry and insurers have had to digitize and optimize various aspects of their operations to keep up with the demands of insureds. Implementing a comprehensive infrastructure powered by advanced technology can help drive revenue, attract and retain new clients as well as top talent, and meet evolving customer expectations.
The conglomeration of the technologies that these companies provide along with Sapiens' wide-ranging solutions will allow Sapiens to better serve their customers and further expand their ability support the digital transformation of insurers globally.
The four new partners to join the Network are:
Akur8 – leverages the power of Machine Learning & predictive analytics to inject game-changing speed and accuracy to insurers' pricing process.
Shift – provides AI-driven decision automation and optimization solutions for the global insurance industry.
Soleadify – employs advanced scrapers and machine learning to comprehend the ever-expanding business landscape and offer the resulting data through APIs tailored for data science teams to enable making business decisions at scale.
Imburse – a cloud-based payment middleware connecting large enterprises to the payments ecosystem, regardless of their existing IT infrastructure.
"With over 40 years' experience in the software market, Sapiens understands the benefit of staying relevant and evolving to suit the needs of partners and customers," said Roni Al-Dor, Sapiens President and CEO. "Our extensive knowledge of the insurance industry, as well as our deep relationships with insurers around the globe and ground-breaking insuretech providers, has positioned Sapiens to help drive innovation and benefit our clients."
Known for their dedication to their clients, by offering innovative, digital insurance solutions, Sapiens enables insurers to succeed in an evolving market extending functionality for with greater ease, speed, and agility than ever before. Sapiens Partner Network exposes Sapiens' clients to some of the most cutting-edge technologies being developed by start-ups and technology leaders around the world. It also offers emerging technology providers the opportunity to showcase their innovative technologies to some of the world's leading insurance providers.
For more such Updates Log on to https://fintecbuzz.com/ Follow us on Google News Fintech News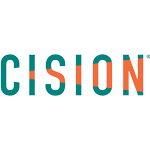 PRNewswire