Consello, the financial services advisory and strategic investing platform, is pleased to announce the appointment of Sarah Quinlan to the position of Chief Economist.
Ms. Quinlan has over 25 years of macro–economic asset management experience encompassing all asset classes.
She has also been an advisor to C–Suite Executives, Boards of Directors and government officials in over 50 countries.
Ms. Quinlan will work across all the Firm's businesses, applying her deep understanding of global market trends and the practical application of economic data on behalf of Consello's advisory and investing clients.
Prior to joining Consello, Ms. Quinlan was the Managing Director and Founder of SAQ Economic Advisory LLC. Before SAQ, Ms. Quinlan was Senior Vice President for Global Market Insights at Mastercard. Before Mastercard, she was a Partner and Strategic Advisor at Matrix Advisors, working with corporations in industries ranging from insurance to glycol recycling. She also previously held the role of CIO of a Family Office, managing a portfolio of liquid and illiquid investments. Ms. Quinlan began her career in Commercial Real Estate Investment Banking at Salomon Brothers.
"Sarah has advised numerous companies across the globe and has successfully managed billions of dollars in AUM for various clients throughout her career," said Declan Kelly, Chairman and CEO of Consello.
"As we continue to scale our businesses, Sarah's deep experience and macro–economic perspective is a natural fit to help inform our company's investing decisions and the advisory work we do on behalf of our clients."
"I am passionate about helping organizations more effectively analyze the right data to provide customized, actionable insights to direct strategic and digital objectives, and evaluating historical results so they can more successfully apply that knowledge to improve efficiency and capital generation. I look forward to deploying these perspectives on behalf of both Consello and its clients," said Ms. Quinlan.
Consello continues to rapidly develop its leadership team and operations around the world, having recently announced several new senior hires and office openings in both London and Miami.
The company currently has four operating divisions, including Investing, Investment Banking and M&A Advisory, Growth and Business Development and Digital Assets Advisory.
For more such Updates Log on to https://fintecbuzz.com/ Follow us on Google News Fintech News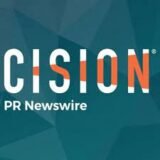 PRNewswire