SignaPay LTD, a leading nationwide merchant services provider focused on superior ISO and merchant credit card processing support, is proud to announce the launch of its newly redesigned public website www.signapay.com in conjunction with a new Partner Portal to better serve their ever-growing base of ISO sales partners.
Both websites have a broad range of value-added services to offer our partners and merchants and a crisp, easy to navigate design focused on optimizing the user experience. The Partner Portal is first of its kind in the ISO and Agent support space – providing a user-managed profile center that automates the customization of brochures, postcards, equipment guides, webforms and more. SignaPay Partners can select from a wide variety of Traditional Processing or PayLo Service Fee Program materials and download their own branding and contact information instantly.Fintech News
In addition to print materials, SignaPay Partners can access customized videos, quote tools, electronic applications, trade show support and mobile sales apps through the Partner Portal. The website is also integrated with their merchant management system – allowing users to seamlessly transition between platforms with no login required. The website redesigns are all in hand with the company's strategic approach to empowering their partners with the latest marketing technology.
"We have an incredible range of value-added services and technology to offer our partners and merchants and as we continue to evolve our offerings, the websites were just a natural extension of that," said John Martillo, CEO of SignaPay LTD. "The focus of our technology-based development has always been 'Make it Easy' and the new websites are a great addition to our overall client experience."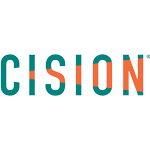 PRNewswire