Skytale Group, an investment bank and management consulting firm focused on healthcare businesses, is pleased to announce the hiring of Morgen Buck as Head of Marketing. Buck is a proven marketing leader and will be responsible for establishing and implementing a strategic marketing plan that will continue to elevate the firm's overall brand, digital experience, and communications.
"Morgen brings a track record of developing successful marketing strategies and innovative campaigns across a variety of business lines within the financial services industry," said Ben Hernandez, Partner at Skytale Group. "We are committed to hiring top talent who share in our values as Skytale continues to grow and Morgen's expertise in not just marketing, but also in investment banking and finance will be a valuable asset to our executive team."
"Skytale is a strong, established, and dynamic firm with a ton of momentum and experience in the healthcare space. Their reputation and ability to provide creative solutions for both their consulting and M&A clients is impressive and is a part of what drove me to join the firm," said Buck. "I am especially excited to work with the leadership team to accelerate the position of and reinforce the Skytale brand."
Buck brings over 17 years of experience in marketing and advertising. Prior to joining Skytale Group, Buck served as Vice President of Marketing for D.A. Davidson where she helped build the firm's marketing and communications division. Over the 12 years she spent with D.A. Davidson, she obtained a dynamic skill set spanning marketing, branding, communications, event planning, advertising, public relations and essential knowledge of the capital markets. Before her experience in financial services, she held various roles in television at Fox Sports and E!.
Fintech News – The Latest News in Financial Technology.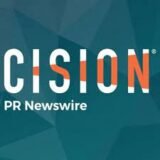 PRNewswire