Steadily, America's top-rated landlord insurance company who recently raised a Series B round in July, has chosen Ascend, the industry-leading financial operations automation platform, to enhance operational efficiency and accelerate its mission to make landlord insurance fast, easy, and affordable.
Ascend's platform streamlines online invoicing, premium financing, and carrier payables, and directly updates the status of all payments received and payables owed and completed back into the agency management system, allowing full visibility into the state of all policies.
"Not only does Ascend automate all the previously manual work dedicated to manage invoicing, financing, and carrier payables, its integration with our agency management system allows for a seamless and easy workflow for our team," said Datha Santomieri, COO at Steadily. "This increased efficiency saved us countless hours wasted on back office tasks and allowed us to reinvest into growing our business."
Ascend's technology modernizes the accounts receivable (AR) and accounts payables (AP) process for agency billed policies. By automating the invoicing, premium financing, and carrier payable workflows, Ascend can remit commissions directly to a brokerage whenever a policy is sold and manage all the related workflows around funding carriers and collecting premiums from insureds. Ascend is also able to connect directly to an AMS to keep servicing teams updated on the payment status of policies.
"We are thrilled to have been selected by Steadily to help automate all the administrative burdens post policy placement," said Andrew Wynn, co-CEO of Ascend. "Our shared goal is to maximize efficiency so teams can focus on revenue-generating tasks instead of being bogged down with repetitive and time intensive back office tasks typically associated with agency bill."
Fintech News – The Latest News in Financial Technology.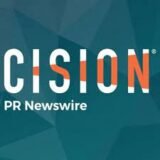 PRNewswire