Volatility in the prices of cryptocurrencies has resulted in the ability to utilize them as a consistent medium of exchange. The main obstacle for the adoption of cryptocurrencies has come up with a solution called StableCoin, which is designed to achieve price stability while retaining the main components of cryptocurrencies.
Let's understand what are Stablecoins?
Stable coins intend to bridge the gap between the benefits of cryptocurrencies and the stable nature offered by fiat currencies. It is a crypto token with a worth pegged to the price of a national currency to combat its volatility.
Now, the question arises, why do we need a stable coin.
In spite of the fact that cryptocurrencies are global currencies, coins like Bitcoin and Ether are volatile. The price of Bitcoin increased from $1000 to $20000 in 2017. Since it isn't sustainable, users and investors require more stability in the market.
Imagine that you pay $30 for a box of cookies today and the same amount would be worth $40 tomorrow because the value of that crypto token went up. Small investors won't be able to handle that kind of volatility. Therefore, stable coins came into existence as a new technique to drive the new way of adoption to cryptocurrencies.
You might think why do we need to create fiat-backed crypto tokens rather than simply utilizing fiat currency. Decentralized currencies don't require any centralized authority to bring trust in the system, thereby decreasing additional costs involved.
Also, with cryptocurrencies, cross border payments can be made quickly. Backing crypto tokens with stable fiat currency or assets can add more value and develop more trust among investors and users.
Let us quickly checkout the types of Stablecoins
Fiat-backed Stable Coins:

Crypto tokens associated with the value of specific fiat currency are known as Fiat backed stablecoins.

Non-collateralized Stable Coins:

Stablecoins based on the concept of a Seigniorage Shares system is known as non-collateralized stablecoins.

Cryptocurrency-backed Stable Coins:

These stablecoins work similarly to that of a fiat-backed stablecoin. However, it locks up cryptocurrency as collateral rather than using fiat currency.

Commodity-collateralized Stable Coins:

These type of stablecoins are backed by other types of interchangeable assets like real estate and precious metals
Real-world Application of Stablecoins
Protection from local currency crashes
In case, the fiat currency crashes in value, local citizens can exchange the crashed cash for USD-backed, EUR-backed, or asset-backed stablecoins before they lose their savings. In this way, individuals get protected from further drops in the value of the local currency.
Stablecoins can be utilized like any other currency for everyday purposes. From purchasing morning coffee to transferring funds to the family, we can utilize a digital wallet to pay with stable coins.
The stable currency is particularly beneficial for payments abroad, as there is no need to convert different fiat currencies. An individual in China could receive USD-backed stablecoins without converting them into Yuan.
Simplifying P2P and recurring payments
Stable coins enable the utilization of smart financial contracts that exist on a blockchain network and do not require any third party or centralized authority to execute.
Such automatic transactions are transparent, traceable, and irreversible and hence, are ideal for loan payments, subscriptions, salary, and rent payments.
Enhanced cryptocurrency exchanges
There are just a few cryptocurrency exchanges that support fiat cryptocurrencies because of strict regulations. However, the use of stablecoins permits exchanges to overcome this problem by offering crypto-fiat trading pairs.
Clients can use USD-backed stablecoin rather than using actual dollars. It will lead to the increased adoption of cryptocurrency trading as the process of obtaining cryptocurrency becomes easier for newcomers. Also, they can think about trading in terms of dollars or stable assets rather than fluctuating values of cryptocurrencies like Bitcoin.
Quick and affordable remittances for migrant workers
Presently, migrant workers send payments through platforms like Western Union to transfer money back to their family and loved ones. This entire process is quite expensive and slow due to which families lose a big chunk of funds due to high fees.
Despite the fact that cryptocurrency is the best solution to this issue with low fees and fast transaction, a cryptocurrency such as Bitcoin can drop in value by 20-30% in just one or two days.
Stablecoins can be a better alternative to this problem as workers and their families can use digital wallets across the globe to transfer stablecoins instantly with low fees and no volatility.

Chandrima is a Content management executive with a flair for creating high quality content irrespective of genre. She believes in crafting stories irrespective of genre and bringing them to a creative form. Prior to working for Hrtech Cube she was a Business Analyst with Capgemini.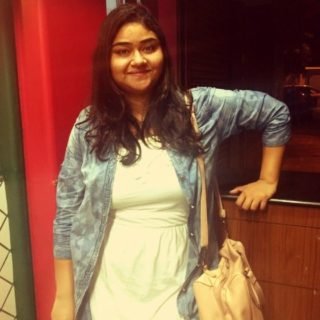 Chandrima S.