Star Mountain Capital, LLC ("Star Mountain"), a rapidly growing specialized investment company with approximately $3.5 billion in assets under management focused exclusively on investing in established, private small and medium-sized North American businesses (the "lower middle-market"), is pleased to announce that George Mattson has joined as President. Mr. Mattson has been a long-time investor and Senior Advisor to the firm, and in this newly created role, will work closely on all aspects of the firm's activities including strategy, investment analysis, portfolio management, talent development, investment origination, and investor relations.
"I have known George since the early '90s when we worked together at Credit Suisse," said Brian Finn, Star Mountain Capital's Chairman, former President of Credit Suisse First Boston and head of their $100 billion alternative investment business. "George's track record of success with multiple category leading institutions speaks for itself and I think he will bring tremendous value to all of Star Mountain's stakeholders."
"We are delighted to announce that George has joined as President of Star Mountain," said Brett Hickey, Star Mountain Capital Founder & CEO. "I have known and worked with George for nearly a decade including as a valued senior advisor to and investor in Star Mountain over the past 6 years. Star Mountain has continued to rapidly grow its asset base among institutional and high-net-worth investors. As the rate of investment deployment accelerated we are continuing to build our world class team and industry leading investment processes and infrastructure. With this, we felt the time was right and that George was uniquely suited for this critical role as we build our executive leadership capabilities. Over the course of his career George has worked with and helped build businesses and develop management teams of both large global companies and smaller private companies – as an executive, investor, and corporate director. George brings a unique set of strategic, financial, operational, governance, business building and investing skills which, along with his broad network of institutional and personal relationships, will greatly benefit our investors and stakeholders in the years to come."
"I am proud to have been associated with Star Mountain as a Senior Advisor as the firm has achieved remarkable growth and success in the last several years. Brett and the Star Mountain team have built a world class investment firm, with a compelling focus on the growth engine of America, private small and medium-sized businesses. The businesses we invest in are the job creators of our economy, and Star Mountain has grown alongside the companies in which it has invested through a sharp focus on building a firm suited to meeting the needs of this large, attractive and underserved market. I believe the firm is poised for continued success in the years to come and I am excited to leverage my experience in working with the Star Mountain team to realize that success."
Mr. Mattson brings a wealth of experience and relationships built over his 35-year career. After spending six years at IBM (NYSE: IBM), he spent 19 years in investment banking including 10 years as a Partner at Goldman Sachs (NYSE: GS) where he formed and Co-Headed the Global Industrials Group within investment banking. Mr. Mattson also worked closely with Goldman Sachs' merchant bank and other principal investment businesses on equity investment and debt lending opportunities within the broad range of businesses and sectors he covered. In addition, Mr. Mattson served on Goldman Sachs' Investment Banking Division Operating Committee, the Investment Banking Division Client and Business Standards Committee, and the Global Recruiting Council.
Mr. Mattson retired as a partner from Goldman Sachs in 2012 to pursue his passion for private investing and building companies, as an investor and a corporate director. Mr. Mattson has made several equity investments in lower middle-market private industrial companies with a focus on partnering with founders and management teams to provide growth capital and help realize their strategic vision. In addition, in 2020 and 2021, he successfully raised two special purpose acquisition companies, completing merger transactions for both companies, and subsequently working closely with the management teams of these newly public companies.
Mr. Mattson also brings over 30 years of cumulative experience as a director of large public companies as well as small and medium-sized private companies. Mr. Mattson has served in multiple roles on public boards including as lead independent director and chairing audit, finance, compensation, and governance committees. He is currently serving on or has served on the boards of Delta Air Lines, Air France KLM Group, Virgin Galactic, Virgin Orbit and Xos.
Mr. Mattson has also been active supporting communities and organizations philanthropically, having served or currently serving on non-profit boards including as Chairman of Volunteers of America – Greater New York, member of the Board of Trustees of the Boys' Club of New York, Chairman of the Board of Visitors of the Duke University School of Engineering, and as a member of the Board of Trustees of the Saint Andrew's School.
Mr. Mattson holds a Bachelor of Science degree in electrical engineering from Duke University and a Master of Business Administration from the Wharton School at the University of Pennsylvania.
For more such Updates Log on to https://fintecbuzz.com/ Follow us on Google News Fintech News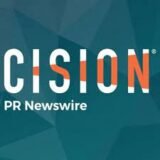 BusinessWire