Report demonstrates cross-sell impact, with data revealing commercial relationships that include treasury management can generate three times the return on equity when compared to credit-only relationships
Q2 Holdings, Inc, a leading provider of digital transformation solutions for banking and lending, will release its State of Commercial Banking July 2023 Market Analysis following the State of Commercial Banking Mid-Year Update webinar, which will take place on Thursday, July 27, at 1 p.m. CDT. The report, based on insights mined from Q2's proprietary databases, is a mid-year update to its annual review of the major trends in the commercial banking industry, as well as a look at what the second half of 2023 may hold. The webinar provides an overview of report findings and offers exclusive insight into commercial banking market trends and mid-year predictions.
"In January's analysis, we discussed the increasing pressure on net interest margin (NIM), which has continued to escalate and drive financial institutions to focus on developing and executing strategies to foster primacy and drive deposit growth," said Gita Thollesson, manager, strategic advisory services, Q2. "Q2 PrecisionLender data suggests that despite liquidity challenges, credit quality has remained fairly stable, and financial institutions' commitment to creating a collaborative environment for treasury and loan officers is yielding quantifiable results. Our data indicates banks prioritizing cross-sell, specifically when the relationship includes treasury management, can generate up to three times the return on equity when compared to credit-only relationships."
Findings for this report are based on Q2 PrecisionLender's proprietary database of 2023 commercial lending deal flow, along with economic data from several public sources, including the Federal Deposit Insurance Corporation (FDIC) and Federal Reserve, and industry research. Q2 PrecisionLender data reflects commercial relationships from more than 150 geographically diverse banks and credit unions in North America, ranging in size from small community banks to top 10 U.S. institutions.
Key Takeaways from the Report:
Banks move aggressively to raise deposit rates: After a sluggish start, banks have been quick to raise rates paid to commercial customers, particularly on larger accounts. The action—which bankers expect will help slow the deposit bleeding—is coming at a cost: higher interest expense and lower net interest margin (NIM);
Bankers are showing conservatism in their pricing strategies: At the start of the year, many experts predicted an economic downturn, likely to be fast-tracked by the Fed's persistent rate increases. Regardless of whether the slowdown has come to fruition, conversations with bankers and our data show bankers are becoming more conservative in their pricing strategies;
Aggregate credit metrics hold strong, though pockets of stress exist: The office sector is under stress with delinquencies and charge-offs trending higher, and office vacancy rates are on the rise. The trends underscore the importance of active portfolio management in mitigating risk and maximizing risk-adjusted returns; and
Cross-selling is as important as ever: Facing higher funding costs and rising provisions, additional focus on lucrative fee-based business is critical. NIM is no longer rising with each progressive rate hike and will face further pressure when rates start to head south. Relationship retention and profitability data indicates that the time to focus on relationship expansion is now.
"The last several months have certainly been a wake-up call for the commercial banking industry beyond what could have been predicted at the start of the year," said Thollesson. "As we look to the second half of 2023, we feel it will be critical for financial institutions to remain nimble and embrace collaboration between treasury and loan officers while also focusing on cross-sell opportunities to deepen client relationships and compete in our ever-changing economic landscape."
Click here to learn more and register for the 2023 State of Commercial Banking Mid-Year Update webinar on Thursday, July 27, at 1 p.m. CDT. All registrants will receive a copy of the report following the webinar.
Fintech News – The Latest News in Financial Technology.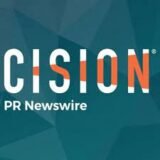 BusinessWire