Voya Financial, Inc. (NYSE: VOYA), announced today that Stephen "Biff" Bowman and Hikmet Ersek have been elected to the company's board of directors, effective today.
Bowman was most recently chief financial officer of Northern Trust Corporation (NASDAQ: NTRS), a leading provider of wealth management, asset servicing, asset management and banking. He will serve on the board's audit committee; risk, investment and finance committee; and technology, innovation and operations committee.
Ersek was the chief executive officer of The Western Union Company (NYSE: WU), a leader in cross-border, cross-currency money movement and payments, until 2021. He will serve on the board's compensation, benefits and talent management committee; nominating, governance and social responsibility committee; and risk, investment and finance committee.
"I'm pleased to welcome Biff and Hikmet to the Voya board," said Rodney O. Martin, Jr., executive chairman, Voya Financial, Inc. "Biff and Hikmet have unique and valuable skillsets – as well as global experience – having served in key executive roles in the financial services industry. Their respective backgrounds will complement the existing strengths and diverse experience of our board – and I'm confident that Voya and its shareholders will benefit from their insights."
"Voya has long valued the knowledge and ideas that our directors provide, and I'm looking forward to having both Biff's and Hikmet's perspective as we advance our strategy," said Heather Lavallee, chief executive officer, Voya Financial, Inc. "We have exciting plans to continue our growth momentum, and I appreciate all of our directors' input and counsel as we execute on our plans and continue to meet the expanding needs of our clients."
Bowman served as CFO of Northern Trust from 2014 until his retirement in 2020. Previously, Bowman held various leadership positions at Northern Trust, including chief human resources officer and CEO of the company's European and North American regions. He joined Northern Trust in 1985. Bowman serves on the board of directors for First Interstate BancSystem, Inc. (NASDAQ: FIBK) and FNZ Trust Co. He is a national trustee of Miami University of Ohio and has served as board chair for Glenwood Academy. He received a bachelor's degree in finance from Miami University and earned an MBA from DePaul University.
Ersek served as CEO of Western Union from 2010 to 2021. Previously, he led the company's international expansion in Europe, Africa and Asia. Prior to joining Western Union, he held several leadership roles at GE Capital and Europay/Mastercard. In addition to serving as a member of the supervisory board at Erste Group Bank (EBS.VI), Ersek serves as the Austrian Honorary Consul in the U.S., responsible for Colorado, Wyoming and New Mexico. Ersek holds a master's (magister) degree in economics and business administration from the University of Economics and Business in Vienna, Austria.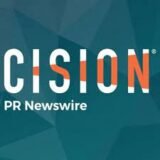 BusinessWire