Stax LLC, a global strategy consulting firm specializing in commercial due diligence, value creation, and exit planning for private equity firms, PE-backed companies, hedge funds, and investment banks, has announced the appointment of Matt Fish to the role of Managing Director in the New York office. Fish joins Stax from KPMG US and brings over 20 years advising mid-market and upper mid-market private equity firms and Industrial and Business Services companies on commercial due diligence and growth strategies globally.
"As we continue to bolster our senior leadership team and implement our planful growth strategy, which includes expanding our New York team, I am very excited to welcome Matt to Stax," said Jayson Traxler, President. "At this critical time during Stax's growth, Matt's leadership in scaling teams will be vital as we strive to meet increased client demand across the private equity investment landscape."
"Having known Stax leadership for 15 years, it has been awesome to watch the firm achieve a truly unique position in private equity and correspondingly a distinctive offering for consultants," said Matt Fish. "In today's market, Stax is the most effective advisor to upper mid-market investors, can efficiently stand up a team spanning the globe, and offers consultants a team experience that genuinely stands out from our peers."
Before joining Stax, Fish was Partner and CDD Practice Leader at KPMG US. Previously he held leadership roles at OC&C Strategy Consultants where he was the Global Head of the firm's Industrial Products and Services practice and Parthenon-EY where he led the growth of the firm's operations on the West Coast. Matt also founded New Pacific, an emerging markets CDD and growth strategy firm based in Shanghai focused on the Asian market, which he grew to 45 people before successfully merging with The Parthenon Group.
"The Stax leadership team has known Matt for over a decade, and he brings a global perspective, with unique insight into China and Asia more broadly, coupled with extensive depth and breadth within the Industrials and Business Services sectors," said Paul Edwards, Senior Managing Director. "He has a proven track record of advising mid-market private equity across commercial due diligence and growth strategy, and his experience and expertise dovetails with our private equity-centered ethos here at Stax."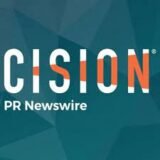 PRNewswire