Vertafore®, the leader in modern insurance technology, recently earned multiple recognitions for its employee-first workplace culture, company leadership and dedication to talent through benefit programs and a flexible first work environment. These latest accolades call attention to Vertafore's commitment to building an inclusive and collaborative culture that talent is drawn to.
Work culture stands out with Built In's Best Places to Work award
Built In, the leading online community for national startups and tech companies, included Vertafore on its 2023 list of the 100 Best Large Places to Work in Colorado. Employees called out the company's focus on supporting their career growth with professional development and mentorship programs, a culture of innovation and great people as top reasons why Vertafore made the list.
The cloud computing industry shortlists Vertafore as a Best Place to Work
The international Cloud Awards shortlisted Vertafore for its 2022−2023 Best Places to Work in the Cloud, celebrating the investment in people needed to fuel the industry. Entries were evaluated on factors like staff acquisition and retention, career nurturing and employee satisfaction. Shortlisted companies exemplify inventive thinking, whether they are newly-funded disruptors or well-known businesses.
Employees give Vertafore top marks through Comparably
Vertafore was also recognized as one of the nation's top large companies for work-life balance by the 2022 Comparably Awards—the third time the company has received that distinction. In addition, for the third year in a row, Vertafore's CEO, Amy Zupon, was recognized as one of the top 50 CEOs of 2022 for large companies. Comparably results are based on thousands of anonymous employee surveys collected over a 12-month period. With this latest recognition, Vertafore's culture, benefits and leadership have been recognized by its employees through Comparably nearly 30 times since 2017.
Vertafore scores multiple BIG Awards for Business
Vertafore's commitment to deliver solutions that automate and simplify insurance distribution contributed to its win as a BIG Awards for Business 2022 Organization of the Year. The company also nabbed a 2022 Product of the Year win for AgencyZoom, its leading sales automation solution. The Business Intelligence Group's BIG Awards for Business program rewards companies, products and people that are leading their respective industries.
"The Vertafore team continually delivers on our vision for our industry, and I'm incredibly proud of the culture that we have built together at Vertafore," said Amy Zupon, CEO at Vertafore. "Our collective passion for insurance and our customers' success, our commitment to talent development and career opportunities, the fun we have together—these are just a few of the things that make Vertafore special. I am incredibly thankful to our people for creating a truly great place to work."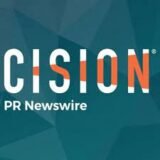 PRNewswire