Payoneer (NASDAQ: PAYO), the financial technology company empowering the world's small and medium-sized businesses to transact, do business and grow globally, today announced changes to its Board of Directors.
Sharda Caro Del Castillo joins the Payoneer Board of Directors effective March 17. Caro Del Castillo also serves as a member of the Risk and Compensation Committees of the Board. Caro Del Castillo has over 25 years of experience leading both business and legal teams and brings an extensive background in payments, financial services, and regulations and compliance to Payoneer's Board. She most recently served as the Chief Legal Officer at Affirm. Prior to that, she has been the Global Head of Payments at Airbnb, Payments Counsel and Head of Payments Platform at Square, and Product and Regulatory counsel at PayPal, among other roles. She also serves on the Board of Directors of GoFundMe and Forter.
Heather Tookes stepped down from her role as Board member, effective March 17. The resignation was not the result of any disagreement with the Board of Directors or the Company. Tookes has been a member of Payoneer's Board of Directors since 2021 and is a finance professor at the Yale School of Management.
"We are thrilled to welcome Sharda Caro Del Castillo to the Payoneer Board of Directors and look forward to the deep experience she brings and the value she will add to Payoneer," said Avi Zeevi, Chairman of the Board of Directors of Payoneer. "I would like to thank Heather for her contributions to Payoneer. Her strong leadership, commitment, and strategic insights helped guide the company's growth. While we will miss her, this is a natural evolution of our Board and I remain confident we have a strong, diverse Board that will help govern Payoneer for its future success."
"I am honored to join Payoneer's Board of Directors at such an exciting time for the company," said Sharda Caro Del Castillo. "I am looking forward to working alongside our Board members and company management to continue to deliver on the Payoneer mission of providing a financial operating account for entrepreneurs and businesses around the world to do business across borders."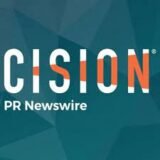 BusinessWire