The mobile wallet fintech startup based out of Germany, Stocard has made the announcement that the fintech company has launched a new feature of mobile payments along with officially launching it in the UK. The fintech news community notes that the loyalty application has 3 million users there already.
The app of the fintech allows users to stack all of their loyalty in one place along with sending them reminders to use these loyalty cards when they are present physically near relevant stores such as Marks & Spencer, Boots, and Tesco. The company has claimed that the user base globally of the fintech is growing by over a million users, month after another.
Björn Goß, the founder and CEO of Stocard stated that the future of banking as well as of retail is going to look pretty similar to how it is currently being seen in Asia with the likes of Alipay instead of what the European are doing at the moment. The consolidation and combination of shopping, financial services, and payments all in a digital wallet are going to happen in Europe too. And in order to shape this future, the fintech startup, Stocard is working tightly and closely with its retail partners.
This fintech company was founded in 2012 in Mannheim and has secured a little over $31 million according to sources which also includes the raising of $20 million in a round two years back by the participation of investors such as Shortcut Ventures, High-Tech Grunderfonds, rocketship.vc, ALSTIN Capital, and Macquarie Capital.
To know more about such fintech news and updates, keep following the fintecbuzz. Fintecbuzz delivers relevant content relating to the in and out of the fintech industry regularly.

Aashish is currently a Content writer at FintecBuzz. He is an enthusiastic and avid writer. His key region of interests include covering different aspects of technology and mixing them up with layman ideologies to pan out an interesting take. His main area of interests range from medical journals to marketing arena.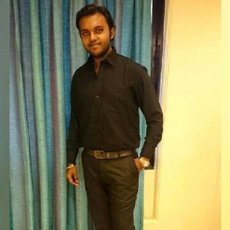 Ashish Y.