Synchrony (NYSE: SYF), a leading provider of consumer payments and financing solutions, today announced a partnership with CoFi, a unique technology provider in the vision industry and leading multi-party patient payment platform. Through this partnership, Synchrony's CareCredit payment solution will now be integrated into the platform for the more than 2,000 ophthalmologists, optometrists, and surgery centers on CoFi's network, allowing patients the ability to use a CareCredit credit card to finance their consolidated care costs.
CoFi, a multi-party payment platform for elective medical procedures, addresses significant challenges for services involving multiple providers by consolidating bills into one single billing statement and amount. This allows for an improved and seamless payment experience for patients, enabling a single payment and/or financing of the entire episode of care. For providers, it also allows for increased acceptance of a recommended treatment path, reduced administrative burden, reduced compliance risk and increased patient satisfaction.
"Many elective vision care procedures involve multiple providers, such as the surgeon and the surgery center or hospital, and sometimes a co-managing optometrist. Bringing those providers together to create a single payment event for the patient has proven to be a win for patients," said Sean Hanlon, Chief Executive Officer, CoFi. "We partnered with Synchrony because of their great reputation in healthcare financing, and its why we've named Synchrony our preferred patient financing provider. We believe this partnership brings a tremendous value to our providers and patients who are eager to have CareCredit as an option for payment."
CoFi launched its payment software in March 2021 with the ability to facilitate convenient, compliant payments directly to multiple parties when patients pay with a card or check. The CareCredit credit card integration will be available to providers and patients through the CoFi platform by the end of 2023.
Synchrony's CareCredit credit card is a way for people to pay for out-of-pocket costs not covered by insurance, like co-pays and deductibles, or elective procedures. With Synchrony's CareCredit credit card, patients can conveniently apply for the credit card in their provider's office or on their mobile device, computer or over the phone, and find out within minutes if they have been approved. CareCredit offers shorter- and longer-term promotional financing options.
"Like CoFi, Synchrony is committed to offering a transparent payment experience for patients and providers," said Greg Pierce, Senior Vice President and General Manager, Specialty, Synchrony. "Technology partnerships with organizations like CoFi, with the integration of the CareCredit credit card into their platform, further ease the financial workflows for providers and offer a seamless way for patients to finance their consolidated vision expenses in a way that works within their budget, so they can get the care they want and need."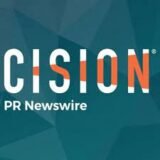 PRNewswire