TD Bank, America's Most Convenient Bank® announced the findings of its annual 2023 Consumer Spending Index, revealing that 4 out of 5 consumers have had their spending habits impacted by inflation, with over half of them turning to discounts and promotions (57%) and seeki1ng lower-priced options (53%) to combat inflation.
The survey polled more than 1,000 Americans to gauge shifts in consumer spending behaviors and credit usage. As inflation continues to impact all Americans, respondents are prioritizing rewards and showing signs of high financial literacy – underscoring the importance of responsible financing during economic instability.
"Consumers are undoubtedly continuing to feel the impact of inflation and rising interest rates," said Chris Fred, Head of Credit Cards and Unsecured Lending at TD. "And it is not surprising that so many consumers are proactively doing their homework, speaking to financial professionals for pointed advice, and seeking strategic ways to offset these rising costs, like identifying more available discounts or cost-effective alternatives."
Consumer Spending Focused on Necessities
With rising costs of living, respondents' spending focused on necessities. Groceries were the leading expense for 51% of respondents, with another 13% spending primarily on gas. Meanwhile, only 5% of consumers are spending the most on discretionary expenses like vacations, electronics, and high-end retail items. Thirty-nine percent of respondents have also cut their discretionary budget in response to rising costs of living, and 27% have had to dip into their savings to keep up.
"As costs rise, people need a little more flexibility," said Fred. "We heard from consumers that they are looking for more breathing room."
In response to this need for flexibility, TD Bank introduced TD FlexPay, which provides cardholders with increased flexibility by giving them the option to schedule a Skip a Payment once a year. Cardholders can schedule a Skip a Payment for a future payment due, subject to eligibility requirements, such as the cardholder may not be delinquent or in default at the time they scheduled the Skip a Payment and the month for which the payment would be skipped. Cardholders can take advantage of the Skip a Payment option starting six months after account opening and will accrue interest during the month for which they skip a payment. In addition, they will automatically have their first late fee refunded every twelve billing cycles.
More Interest in No Interest
As interest rates continue to rise, consumers are looking for low and no interest solutions for their credit cards. The vast majority of respondents (89%) said they would be interested in a credit card with no interest, and 42% ranked low or no fees as the feature they most valued in their card benefits, with cash back coming in second at 34%. Nearly half (48%) of respondents selected no interest as the credit card feature they were most interested in, with customizable rewards coming in second at 25% and increased payment flexibility coming in third at 17%.
More than 40% of respondents (42%) also had experienced a situation in the past that negatively impacted their credit. Of this group, the leading cause for negative credit impact was incurring credit card debt (44%)—which ranked even higher than losing a job or source of income (32%) as a negative credit experience.
Consumers can find 0% interest through introductory offers with new cards or balance transfer options, but there is now also an option to replace interest charges altogether with a simple, monthly fee1.
"TD Bank recently released TD Clear to create an option for credit-cautious consumers," said Fred. "This card replaces interest and other fees with a set monthly fee, to provide a simple and transparent credit card. It's the first of its kind in the U.S. market."
Strong Financial Literacy Around Credit
Eighty three percent of consumers know the range of their credit score, and almost 50% know their exact score. Additionally, 3 out of 4 consumers can correctly identify the recommended credit utilization rate, showing high levels of financial literacy around credit scores.
Consumers are passing this credit-savviness down to their children. Respondents with teenage children said 75% of them teach the importance of building credit to their teen, and 70% are beginning to help them establish this credit at a young age.
"Adding a teenager as an authorized user on a card is a great way to help them begin building a credit history early," said Fred. "We're seeing many parents start their teenaged kids on credit cards with low limits to start building healthy financial habits and a possible strong credit score young. Credit cards with lower limits and set payment structures, like TD Clear, can be a great option for a card to share with your kids."
Consumers Might Be Leaving Rewards on the Table
Rewards are a key factor for many when choosing a credit card, with more than 81% of respondents owning a rewards card and 31% of respondents are applying for cards specifically because of its rewards features. Of rewards cards, cash back cards are the most popular, with 63% of respondents saying they hold a cash back card. However, the survey found that consumers are not utilizing their rewards options to their full extent.
Most consumers (53%) use debit cards or cash as their primary spending method, meaning they miss out on optimizing spend-based rewards like cash back.
Even though two-thirds of consumers redeem their credit card rewards multiple times a year, 16% have admitted to letting their rewards expire. Of that 16%, more than 4 in 10 consumers say they let their rewards expire because they simply forgot to redeem their points.
"Our rewards don't expire, so TD cardholders don't have to worry about losing their value," Fred said. For rewards-focused customers, Fred advises consumers look at their own spending and preferences to find the best fit. For instance, TD Double Up offers a flat 2% cash back on every purchase, which makes it ideal for consumers who spend across a wide range of categories and prefer effortless rewards. For customers who spend primarily on categories like groceries, entertainment, gas, or dining out, a category-driven rewards card like TD Cash might make more sense. TD Cash allows cardholders to customize their categories for 3% and 2% cash back rewards on selected categories and 1% cash back on all other purchases.
Demand for Digital
The survey also found that respondents are leaning into digital banking and seeking easier and quicker ways to pay bills, spend money, and access support. More than 8 of 10 respondents (82%) prefer to pay their bills online or through an app. Digital banking has become so important to consumers, that more than half (55%) say they decide which card to get based on the digital experience provided.
Digital Wallets are also rising in popularity, particularly among younger consumers. 72% of survey respondents set up a mobile wallet in 2023, and 82% of mobile wallet users are between the ages of 18-34 years old. The survey showed a 12% increase in the total mobile wallets set up in 2022 (60%) compared to 2023. Only 42% of consumers ages 45 years and older are concerned about cyber security and do not use a digital wallet because of this.
Methodology
This CARAVAN survey was conducted by Big Village among a sample of 1,005 U.S. adults ages 18+ that have a credit card.  This survey was conducted from June 8-12, 2023.
Fintech News – The Latest News in Financial Technology.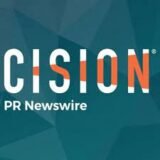 PRNewswire