The Kessler Group has rebranded to Onboard Partners as of today. While the company retains 40 years of history and a deep expertise in financial markets, the new name speaks to the evolution of the business.
The rebrand coincides with a purchase of the company. The management team has partnered with Stone Point Capital to purchase the company from ECN Capital who acquired the company in 2018. Stone Point is a private equity firm with over $25 billion in capital invested and 20+ years of investment experience with a sole focus on the financial services space. Stone Point partners with management teams that it believes are best-in-class and provides capital to support their growth.
Establishing a new brand for a forward-thinking future
The new name reflects the company's role not only as advisors and operators, but as collaborators who work alongside their clients and invest in their growth. Onboard Partners is rooted in acting as trusted allies and navigators to its clients, crafting opportunities and solutions that drive impactful, lasting value. Cementing "Partners" as part of its brand demonstrates its shared commitment to success with, and investment in its clients.
The central star within the logo is a navigational symbol, articulating the various directions in which Onboard Partners acts as a guide for clients. From the star, waves of growth ripple outward, illustrating the multi-dimensional impact to its client partners and ability to deliver real results.
Scott Shaw, CEO of Onboard Partners states "Our new name emphasizes how closely we work with clients to find mutually beneficial solutions. We commit to putting our client's needs first and treating our growing list of stakeholders as true partners. These include our long-term banking clients, cobrand and affinity partners, investors in our assets under management, as well as our many service partners including platforms, servicers, credit bureaus, networks and marketing services companies."
Unlocking potential to efficiently and effectively deliver creative financial solutions
Onboard Partners helps companies optimize customer acquisition and ongoing profitability through 3 key platforms:
Strategic Partnerships – Finding the right partners and optimizing cobrand card relationships.
Performance Marketing – Deploying our marketing expertise and capital funding to accelerate client growth on a pay-for-performance basis and delivering wholistic Card-as-a-Service and program management capabilities for credit unions, banks, and FinTechs.
Portfolio Solutions — Advising on large portfolio transactions, as well as sourcing and managing credit card and loan assets through our Fidem Financial subsidiary.
With over 6,000 partnerships created, $1 billion in marketing funded on behalf of clients, millions of accounts opened, $100 billion in portfolios brokered and $5 billion in portfolios acquired on behalf of investors, Onboard Partners is continually elevating what's possible.
For more such Updates Log on to https://fintecbuzz.com/ Follow us on Google News Fintech News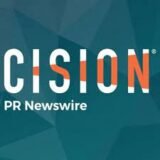 BusinessWire