The StacKz App was designed for the Black community as a means to encourage financial literacy, encourage a savings mindset vs. a spending mindset, and solidify the collective economic power of its users. In its' simplest form, the StacKz App encourages and automates daily saving by rounding users' purchases up to the nearest dollar, and depositing the spare change into the user's account.Fintech News
"Our mission is to bring financial technology to the Black community. Our goal is to help millions of users save millions of dollars together. The StacKz App focuses on the financial success of both the individual and the StacKz user community as a whole," says company CMO, Kenya Singleton.
Functions of the StacKz App include:
– automated round-up savings
– a financial literacy curriculum
– budgeting tools and alerts
– scheduled deposits into a users' StacKz account
– optional ATM fees that get saved in a users' StacKz account
– in-app money transfers
– and other future features.
The app encourages daily savings and allows people to be in full control of their money.  Over time, users can save the money they need for educational expenses, emergencies, and even retirement without worrying about where the money will come from.
In an interview on CNBC's "Squawk Box", Paul Judge, CoFounder of Techsquare Labs said that it pays to invest in black-owned businesses. "It's not just the right thing to do, it's the profitable thing to do," says Judge. "Companies that have founders or execs that have people of color actually deliver a return that's 30% higher than their counterparts." Despite this, research found that only 1% of Black-owned businesses receive venture capital funds. (View source.)
When asked why the company is seeking funds, founder Fred Mathis says, "Our business plan will be profitable, our technology is cutting-edge, we have an excellent management and development team, and we are ready to bring the StacKz App to market. However, we need funds in order to do so. We applied for a State of Delaware EDGE Grant, but the program was suspended due to the COVID-19 pandemic. We know we have challenges, but it is important now more than ever for Black-owned companies to have a voice and a presence in America's finance and technology sectors. We are offering a fair equity stake in our company to the right investor. Our purpose is far too important for us not to be funded."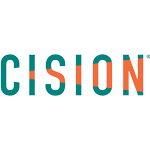 PRNewswire