Brady Harris, Chief Executive Officer of Dwolla talks about digital transformation in the payments arena that makes the entire fintech sector more safe & secure
If the current pandemic has taught us one thing it's that in order to succeed businesses must be able to digitally interact with their customers—especially when it comes to payments. While many organizations across all industries were already well underway with their digital transformation, the coronavirus outbreak forced others to digitally transform their business essentially overnight.
Take the restaurant industry as an example. More than likely, many of your local restaurants never planned on taking mobile orders via an app or accepting payments without running a customer's card through the machine. This abrupt transition to digital transactions was essential for their business to stay afloat during the mass shutdown and social distancing mandates that have transpired over the last few months.
Regardless of where they are in their journey, the current business landscape revealed that organizations at all stages of a digital transformation must use online payments as a safer, faster and more affordable option.
The Rise in Online Payments
At a time of increased digital transactions, businesses need to ensure the experience is convenient, user friendly—and prevents drop offs during checkout. That is why they are currently investing heavily in creating or improving their mobile experience. Online payments are one of the biggest innovations businesses are capitalizing on during this time.
Today, consumers rely on mobile applications more than ever. With so much available at our fingertips, we expect our payment options to be just as accessible. Online payments allow companies to move money electronically. The user will simply input their financial information via an application and the funds are then transferred from their account to the company's. There is no need for the business to access a customer's credit card or handle any cash exchange.
With the ability to send and receive funds electronically, businesses can operate as much as possibly normal right now.Online payments have played a huge part in keeping traditionally dine-in restaurants and brick-and-mortar retail stores in business.
The Power of the ACH Network
To handle those digital transactions in a secure, efficient and cost-effective manner, many companies are utilizing the ACH Network. With just shy of $45 trillion moving across the network each year, ACH payments, or electronic, bank-to-bank transactions, are a powerful option for businesses looking to send and receive payments online.
There are a variety of benefits to using ACH payments. From security and reliability to payment speed and a user-friendly experience, businesses can harness the power of the ACH Network to move money in a more automated and programmable way—which benefits both their business and their customers.
Despite the countless challenges we've encountered over the last few months, there are endless opportunities for businesses to creatively think about how they are interacting with their customers during this time—and that interaction really starts and ends with the payment experience. Today, moving money should be as simple as including a few snippets of information and hitting a button. Modern customers expect as much and businesses have to deliver.
As online payments continue to be the method of choice, offering a digital payment experience will become the rule, not the exception.
For more such Updates Log on to https://fintecbuzz.com/ Follow us on Google News Fintech News

Brady Harris is the Chief Executive Officer of Dwolla. With over 20 years of experience in the payments industry, he's making programmable payments the standard for any industry. Prior to Dwolla, Harris was the President of Payscape, a nationwide FinTech/SaaS provider that offers dynamic payment solutions. At Payscape, he was a member of the senior executive team, overseeing more than 1,000 employees between 13 global offices.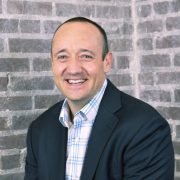 Brady Harris