Tokens.com Corp. (NEO Exchange Canada: COIN)(Frankfurt Stock Exchange: 76M) (OTCQB US: SMURF) ("Tokens.com" or the "Company"), a publicly-traded company that invests in Web3 assets and builds businesses linked to crypto staking, the metaverse and play-to-earn gaming, shares its positive outlook on the upcoming Ethereum Merge and the impact to its staking business segment.
Ethereum, the most widely used blockchain for NFTs and Web3 metaverses, will be making a significant processing upgrade on or about September 15th. The upgrade, called the 'Merge', marks the transition from a proof-of-work mechanism, performed by crypto miners, to a proof-of-stake mechanism, performed by crypto stakers.
The upgrade will require 99.9% less energy consumption to validate transactions than the previous mining process. As a result, the Ethereum blockchain will no longer require miners, who will be fully replaced by stakers, like Tokens.com. The upgrade will also allow Ethereum to achieve greater scale, with faster transaction speeds and lower transaction fees. Ethereum's native token, ETH, is the second largest cryptocurrency after Bitcoin with a market capitalization of approximately $200 billion.
Tokens.com has been staking ETH at scale since early 2021 and owns over 3,100 ETH. Tokens.com anticipates no impact to its operations through the completion of the Merge other than increased revenues. Subsequent to the Merge, it is expected that the compensation for staking ETH will increase from current levels.
"We have been early adopters of the shift to staking and are one of the first public companies to own and stake ETH at scale," said Andrew Kiguel, CEO of Tokens.com. "Long-term mass adoption of Web3 and crypto requires a move to environmentally friendly processes. As a result, we have continued staking Ethereum, Solana, Polkadot and other layer one blockchains used in the creation of NFTs, metaverses and play-to-earn video games."
Tokens.com is committed to only investing in tokens compatible with a staking platform due to its increased energy efficiency and environmental friendliness. In addition to its ETH token ownership, Tokens.com owns Polkadot and Solana used for its staking business, amongst other tokens.
For more such Updates Log on to https://fintecbuzz.com/ Follow us on Google News Fintech News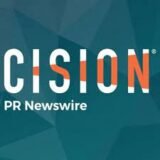 BusinessWire