Cyber Monday is here with mega offers on online purchases. In 2018, Cyber Monday sales crossed a $7.9 billion mark making it the largest online shopping day of all time in the United States. You might be wondering that Cyber Monday deals are great for retails and ecommerce purchases, how can it benefit fintech purchases? And if it has something to offer, what are the ways to select the best one.
Even fintech leaders are striving hard to take full advantage of these festival sale offers. There are some methods and tools that can help you in optimizing your Cyber Monday shopping so you save as much or more than you would be standing in line on Friday morning. Here we have listed some of the effective ways to select the best Cyber Monday deals 2019 for financial products.
Each and every money-saving tactic online can't save you much if you don't have a list and a fixed budget. So before you start clicking and filling your cart, take a pen and paper to list down everyone you're shopping for and what you want to get them.
While deciding your budget, don't underestimate how many people you're buying for and what you'll spend. In 2018, households in the United States spent an average of $1,500 for the holiday season. You need to plan thoroughly and decide the amount you can invest in your fintech buying and on holiday purchases.
The days when you had to wait for Thanksgiving newspapers to check out the deals were the days when there were hardly any offers in the financial sector. Days have changed and so have the Cyber Monday deals.
If you wish to get a head start, you can check Cyber Monday sales of the previous year and compare them with Black Friday and Cyber Monday advertisements as they become available. And Black Friday and Cyber Monday are not the only days to get the best deals. Some great sales happen throughout the year so you'll want to compare prices to those sales as well.
Download an app for price comparison
You can't be sitting at your PC or on your phone throughout the day, no matter how much you'd like to. Register for notifications when products and brands you're interested in drop in price or are eligible for a promotion.
Rather than searching for the lowest price on a particular product in dozens of different stores with many different websites and tabs open, download a price comparison application or browser extension that will do it for you. It'll make sure that you're getting the best price available, including shipping, and save you precious time during time-bound deals.
Look for additional discounts
Found a great Cyber Monday best deal? Don't stop there. One of the easiest methods to save more is by stocking up on discounted gift card vouchers from resellers like Raise or Gift Card Granny. You can find gift cards with 3-5% off retail prices from thousands of retailers.
And because they are gift cards, there's normally no restriction when combining their usage with other discounts offers. And you can save even more when you purchase them with a credit card that has rewards and utilizes a cashback site like Ibotta or Rakuten.
For example, this year MtSocks, an online shop selling limited edition Bitcoin socks all around the globe, has planned to launch a Black Friday and Cyber Monday deal which started on 29th November, 2019 that was Friday, giving an unmissable 40% discount on all Bitcoin socks sold on the website.
Use a reward credit card to checkout
Make sure you know which credit cards you're using to make purchases and which checking or savings accounts you're making payments from. Take measures to makes secure payments don't compromise with security. If required, use some applications that help in making payments experiences more safe.
Augment your savings for best deals Cyber Monday by using a rewards credit card. There are numerous reasons to utilize a credit card when shopping online including increased fraud protection and the opportunity to build credit.
But the most alluring reason to register for a new card prior to your holiday shopping starts is the additional spending that puts you closer to reaching the signup bonuses on various rewards credit cards.
FintecBuzz has thoroughly researched and short-listed these five ways that can help individuals in selecting the best cyber shopping deals.

Aashish is currently a Content writer at FintecBuzz. He is an enthusiastic and avid writer. His key region of interests include covering different aspects of technology and mixing them up with layman ideologies to pan out an interesting take. His main area of interests range from medical journals to marketing arena.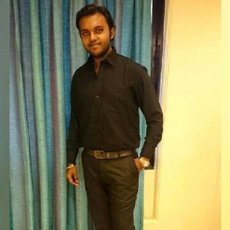 Ashish Y.