The cryptocurrency world is set to witness a new paradigm as Covo Finance, a 100% decentralized spot, and perpetual exchange platform, announces the integration of Polygon (MATIC) and Ethereum for zero-fee trading. As one of the fastest-growing decentralized exchanges (DEXs) on the Polygon network, COVO aims to provide its users with an efficient, transparent, and seamless trading experience.
COVO Finance, built on the Polygon network, is a decentralized trading protocol designed to be robust and user-friendly. It enables users to trade major cryptocurrencies like Bitcoin, Ethereum (ETH), and MATIC, as well as major Indexes, Forex, and Metals, with up to 100x leverage directly from their Web3 wallets. The platform provides various options for users to participate in wealth creation, catering to different risk tolerance levels and investment strategies. The recent addition of Polygon (MATIC) and Ethereum for zero-fee trading is a significant milestone for COVO Finance.
Polygon's zkEVM Launch: A Potential Catalyst for MATIC Price Rise
The recent launch of zkEVM protocol by Polygon, a highly anticipated milestone for the Ethereum-based Layer 2 solution, could become a catalyst for the price of MATIC in the long run. The zkEVM mainnet beta release marks the beginning of a new era for the L2 platform, with $1 billion invested in its development. The zkEVM protocol allows transactions to be processed in under two minutes for a batch of 10M gas, significantly improving transaction times. Despite the initial dip in MATIC's price, the digital currency's long-term prospects could be boosted by the zkEVM launch. The zkEVM protocol serves as a bridge between MATIC and Ethereum, enhancing the interoperability and scalability of both networks and ultimately creating a seamless and efficient ecosystem for developers and users alike. This innovative protocol is expected to attract more users and projects to the Ethereum ecosystem, enhancing its utility and driving up the demand for MATIC. As the zkEVM garners more adoption, the positive impact on MATIC's and Ethereum's price will likely outweigh the short-term market fluctuations, fostering optimism for the future of the token. To capitalize on Polygon's zkEVM launch and further benefit traders, Covo is providing an additional incentive for those looking to profit from the anticipated rise with its zero-fee trading on Ethereum (ETH) and Polygon (MATIC).
With the listing of Polygon (MATIC), Bitcoin, and Ethereum for zero-fee trading, Covo further reinforces the platform's commitment to delivering cost-effective and accessible trading options to users across the globe. By removing trading fees for these popular cryptocurrencies, COVO aims to attract more users and increase the trading volume on the platform, ultimately benefiting all stakeholders.
The COVO Finance platform allows users to trade crypto and forex perpetual directly from their Web3 wallets, using USDC as collateral for their orders. Traders can go long to profit from rising prices or short to profit from falling prices and select leverage up to 100x to multiply potential gains and losses.
In addition to trading, users can also pool funds to make actual yield and provide USDC as liquidity to traders. The pooled funds pay out trader profits and receive trader losses, along with 10% of fees. Users can collect rewards directly in USDC.
COVO Finance also features staking for its native token, COVO. By staking COVO, users can receive 10% of fees and collect rewards directly in USDC. This low-risk, long-term reward option appeals to investors who believe in the long-term prospects of the protocol and seek a moderate income with minimal risk.
COVO Finance's value proposition is based on transparently distributing value among participants, allowing them to choose their level of risk tolerance:
Trade — high-risk, high reward.
COVO Stake — low-risk, long-term reward.
USDC Pool — medium-risk, medium-term reward.
As the cryptocurrency landscape evolves, platforms like COVO Finance are crucial in democratizing access to trading and investment opportunities. The introduction of fee-free trading for Polygon (MATIC) and Ethereum (ETH) on the platform will further empower users to capitalize on the wealth creation made possible by the free markets.
COVO Finance's commitment to offering a powerful, easy-to-use, and transparent platform for decentralized trading is an essential step toward leveling the playing field in the world of cryptocurrency trading.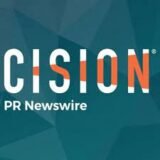 PRNewswire