Transactis, a Mastercard company and leading billing and payment solutions provider, announced that it has signed an agreement with Payrailz, a digital payments company offering smarter, more engaging payment experiences to banks and credit unions.
Payrailz will integrate Transactis' electronic bill presentment and payment solution, BillerIQ, with its smart payments hub, PayWayz, providing its financial clients with an effective digital billing and payment management solution FinTech News.
With BillerIQ from Transactis, Payrailz' bank and credit union clients will enable borrowers to view and make payments to their loans, mortgages, and credit cards online and over the phone. Payrailz' financial clients will streamline operations and simplify receivables management while providing a superior payment experience with more choice and better control. By expanding the PayWayz solution, Payrailz is enhancing its offering with another digital payment rail so their customers and members can easily pay bills, in addition to paying a friend and transferring money digitally.
"We are excited to integrate with Payrailz to deliver next generation Electronic Bill Payment and Presentment solutions to their clients," said Joe Proto, CEO of Transactis. "We continue to expand our reach and accelerate the growth of our bill payment solutions through partnerships. It's great to collaborate with game changing organizations such as Payrailz, a business which was built around the central mission of making the payments experience smarter and more engaging."
"Collaboration is key when it comes to helping banks and credit unions more effectively compete and better serve their customers and members," said Fran Duggan, CEO of Payrailz. "At Payrailz, we are all about creating a comprehensive payments experience, and we're excited to work with Transactis to provide financial institutions with the ease of receiving payments and servicing their customers and members through a single digital platform."
Transactis, part of Mastercard, is focused on developing innovative bill payment solutions and plays a key role in delivering upon Mastercard's strategy to provide applications that help digitize payments and offer billers and payers greater choice.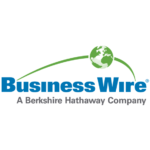 BusinessWire