Financial technology leader FIS™ (NYSE: FIS) has been named a best-in-class provider for its InvestOne investment accounting system by leading global research firm Aite Group FinTech News.
In its new report, "Aite Matrix Evaluation: Investment and Fund Accounting Systems," Aite Group placed FIS in the Best-in-Class Vendors category in the Investment and Fund Accounting Aite Matrix. Vendors are evaluated based on vendor stability, client strength, client service and product features. FIS and InvestOne scored high for vendor strength, client clout, features and functionality.
InvestOne is a scalable and modular investment accounting system that supports numerous investment types, asset classes and accounting methodologies. Deployed as a SaaS-based solution, InvestOne allows asset managers and fund administrators to integrate their core platform with other solutions.
"Today's investment managers are facing a host of challenges ranging from regulatory changes, increased global competition and market uncertainties related to the COVID-19 pandemic," said Martin Boyd, President, Capital Markets Solutions at FIS. "FIS continues to invest significantly in advanced technology such as robotics and machine learning to help our clients enhance operational efficiency while reducing risk, and we are excited to be recognized as a best-in-class provider by Aite Group for our InvestOne solution."
"A heightened focus by financial institutions to improve buy-side operations has pushed demand for automation, real-time accounting updates, sound risk management and solid data," said Paul Sinthunont, Senior Analyst at Aite Group. "In a mature market of investment and fund accounting platforms, FIS' technology stands out in terms of features and functionality across asset classes and fund structures."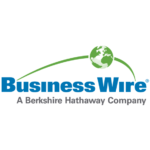 BusinessWire