Triterras Fintech Pte Ltd. ("Triterras Fintech"), a leading fintech company for commodity trading and trade finance, today announced that its Kratos™ marketplace facilitated approximately $5 billion of total trade and trade finance volume in the six months ended August 31, 2020, which represents an additional $2.1 billion of volume from the $2.9 billion of total transaction volume in the first four months of its fiscal year 2020.
Kratos is one of the world's largest commodity trading and trade finance platforms that connects and enables commodity traders to trade and source capital from lenders directly online. Triterras Fintech monetizes the Kratos platform by charging fees to its users on both trade and trade finance volumes.


"We are on track to meet or exceed our initial fiscal year 2020 projections that were released in July 2020," said Triterras Fintech Chairman and CEO Srinivas Koneru. "We enter the second half of the fiscal year with solid operating momentum, giving us confidence in our fiscal year 2021 projections."
Koneru added: "We are encouraged by the trajectory of both our respective trade and trade finance volumes and fees, as traders and lenders continue to realize significant business benefits from our Kratos platform. The small and medium sized enterprise (SME) trade and trade finance market is very large and our platform is designed to address the $1.5 trillion estimated annual trade finance shortfall."
On July 29, 2020, Triterras Fintech signed a definitive agreement to become a public company through a business combination with Netfin Acquisition Corp. (Nasdaq: NFIN, NFINW) ("Netfin"). The business combination has been unanimously approved by the boards of directors of both Netfin and Triterras Fintech and is estimated to close in late October 2020 with the combined company's ordinary shares and warrants to be listed on Nasdaq under the symbols TRIT and TRITW, subject to regulatory and shareholder approvals and other customary closing conditions.
For more such Updates Log on to https://fintecbuzz.com/ Follow us on Google News Fintech News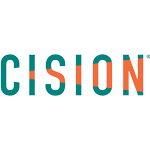 PRNewswire