Unicoin, the assets-backed cryptocurrency designed for profitability, announced the launch of Unicoin Women, an innovative platform and a community with exclusive investment opportunities and educational initiatives that include virtual and in-person masterclasses and workshops.
The initiative will partner with leading organizations working to advance women's economic development. Women that are part of this community will have access to high-class educational content covering investment for women in the crypto age and how to take control of their financial future.
They will also have the opportunity to participate in world-class events, networking, and mentorships to help them achieve their financial freedom. Members will receive perks, discounts, and exclusive drops for wellness, beauty, and fashion products and services through its ecosystem of global and market-specific partners.
Unicoin is the official cryptocurrency of Unicorn Hunters, a platform that democratizes wealth by connecting high-growth companies looking for funding to hit the coveted $1 billion "unicorn" valuation with people worldwide who are seeking lucrative investment opportunities. Silvina Moschini, President and founder of Unicoin, stars in the show as the Chair of Circle of Money, alongside Steve Wozniak, co-founder of Apple, Rosie Rios, the 43rd Treasurer of the United States, and other global business and policy leaders.
"In a world where women make 8 out of 10 purchases of household decisions and achieve the largest number of advanced degrees, it is natural to evolve the conversation to discuss wealth creation and women's financial power. Unicoin Women seeks to unlock opportunities for women by giving them the necessary tools and resources to elevate their relationship with money and achieve their financial freedom," said Silvina Moschini, President and Founder of Unicoin.
An area of optimism is the cryptocurrency investment market, which is bringing in more women and narrowing the gap. According to Gemini's State of Crypto Report, Latin America is a leader in crypto ownership among women when compared to other regions, with 43% of crypto owners in the region identifying as women. More importantly, a recent survey by eToro found that crypto is now the second most widely-owned asset class for young women aged 18-34, second only to cash.
"As women achieve financial power, they are recognizing that crypto is a transformative asset class with the potential to generate high returns while breaking down the barriers of traditional finance vehicles. Unicoin Women will help its members take advantage of the crypto economy, by giving them an investment instrument that offers a supportive learning community. These tools and resources will be key for women to gain confidence, take action, grow their power, wealth and influence," added Moschini.
During the entire month of April, Unicoin Women will waive the membership fee as it works to build the largest network of female investors globally.
Moschini is the President and Founder of Unicoin, a next-generation cryptocurrency that is equity-backed and designed to be profitable and stable by solving for volatility, the greatest challenge of traditional crypto. Click HERE to access the Unicoin White Paper.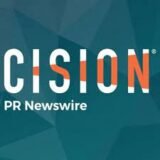 PRNewswire