Golden Eagle Insurance and Innovative Risk Solutions have announced that the two firms are merging and the result of the same is a new company under the name of Unitas Financial Services. This act will be completed by 1st January 2021. Unitas is pronounced as 'yoo-NI-tahs', which is a Latin word and means unity or oneness. The insurance solution providers chose this name due to their core goals and beliefs that are of delivering a cohesive environment to work in along with building a long-lasting and close relationship with all their clients.
The firms have stated that the mission of Unitas is to be an industry leader in innovation, products, and client experiences by providing superior service, attention to detail, and responsiveness that is unmatched.
The headquarters of Unitas will be in Johnstown, OH which has also been the place for Golden Eagle Insurance since the inception of the firm. The firm also has branches in Florida that is also the headquarter of Innovative Risk Solutions, DeBary, Ohio, Dublin, Kentucky, Ashland, Fort Lauderdale, Encampment Wyoming, Allen, North Carolina, and Texas along with a new branch that will be opening in Denver, Colorado, this summer.
Unitas is planning on opening more regional branches around the nation in 2021 and beyond.
Speaking about the merger, Bill Jones, the Unitas Co-Owner and President stated that the two firms are a great fit as the owners were involved in doing business with each other already and had a simple mutual goal of being better for their investor and lending customers in any and all areas including systems, claims, products, and most significantly of these all, highly responsive service.
Follow fintecbuzz for more such fintech news and related information.

Aashish is currently a Content writer at FintecBuzz. He is an enthusiastic and avid writer. His key region of interests include covering different aspects of technology and mixing them up with layman ideologies to pan out an interesting take. His main area of interests range from medical journals to marketing arena.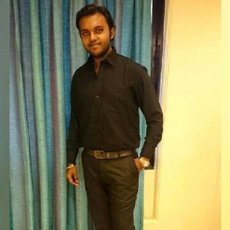 Ashish Y.