The award-winning multi-asset trading platform based on Bitcoin, PrimeXBT has announced that it has entered into a new partnership with CEX Direct, provided by the crypto firm based out of London for letting users purchase Bitcoin directly from the platform.
Due to this new partnership, the clients of PrimeXBT and CEX Direct will be given the ability to buy Bitcoin through the fiat on-ramp module that is directly integrated into the trading platform that is advanced just by making use of their Mastercard or VISA debit or credit cards. Any Bitcoin that is bought or purchased is immediately transferred to the private wallet of the user in the trading platform of PrimeXBT and is instantly made available for trading.
The CEX Direct Module is a safe and secure infrastructure that is protected by the level of safety that is the highest offered as per the Payment Card Industry Data Security Standard Council.
The users of PrimeXBT will be needed to complete a small check for verification of their identities upon making use of the CEX Direct module. The whole process from start to end takes as little as less than a few minutes. Now, it will be possible for more users than ever that do not own a Bitcoin already to quickly and easily take complete advantage of the wide suite of robust features that are being offered by PrimeXBT.
The crypto industry pioneer CEX.IO who is the provider of CEX Direct partnership is just the newest of a lot of other successful PrimeXBT B2B partnerships.
Follow fintecbuzz for more such fintech news and related information.

Tanvi Tirthani is a content writer and strategist with a special foray into technology. She has been a keen researcher in the tech domain and is responsible for strategizing the social media scripts to optimise the collateral creation process.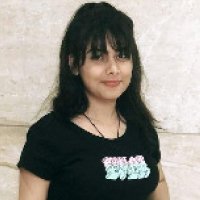 Tanvi Tirthani